ICMS 8th grade student, Rhiana Escobar, will compete tomorrow, March 17th, in the GAE State Spelling Bee at Georgia State University in Atlanta. She will compete against the other district spelling bee winners for all of Georgia. Rhiana is a two time ICMS Spelling Bee Champion and she won the district spelling bee this past February. Irwin County Schools is super proud of Rhiana and her exceptional ability with spelling!
We wish Rhiana the best of luck tomorrow in the competition and we will be cheering you on from Irwin County!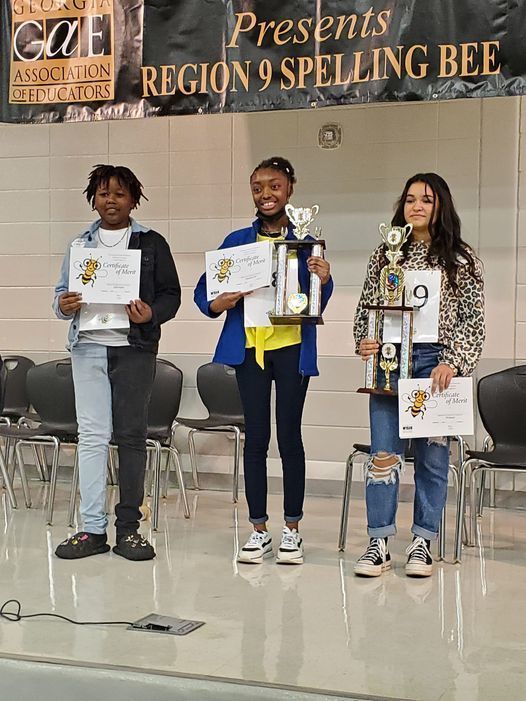 Rhiana is pictured on the far right at the regional spelling bee.