8th Grade 2022-2023 School Supply List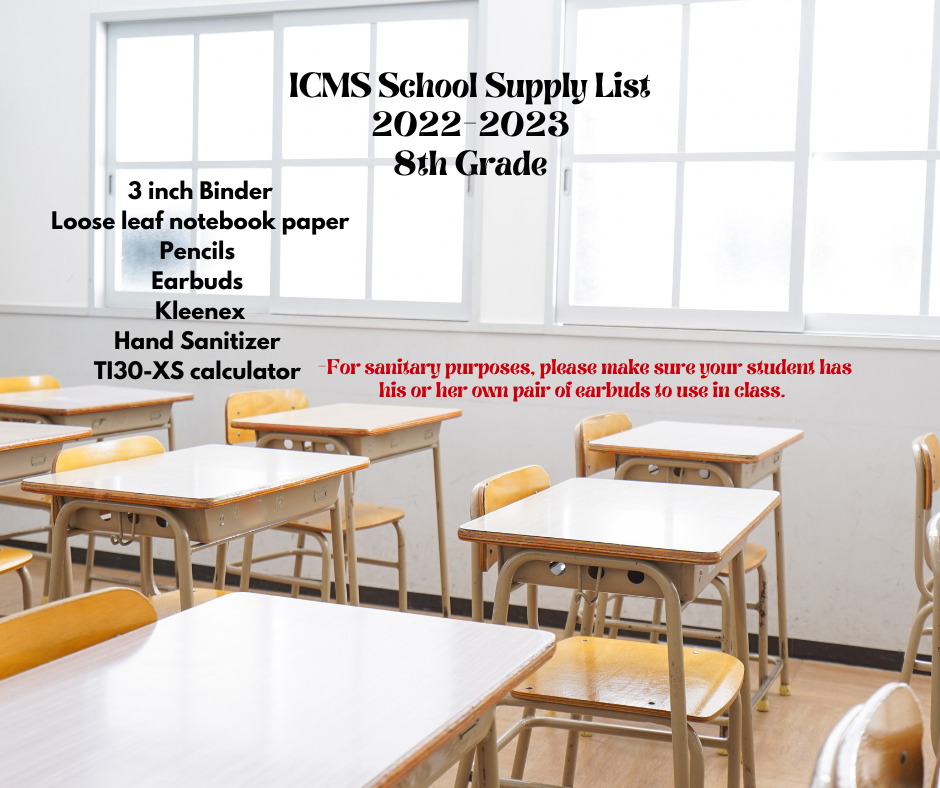 7th Grade 2022-2023 School Supply List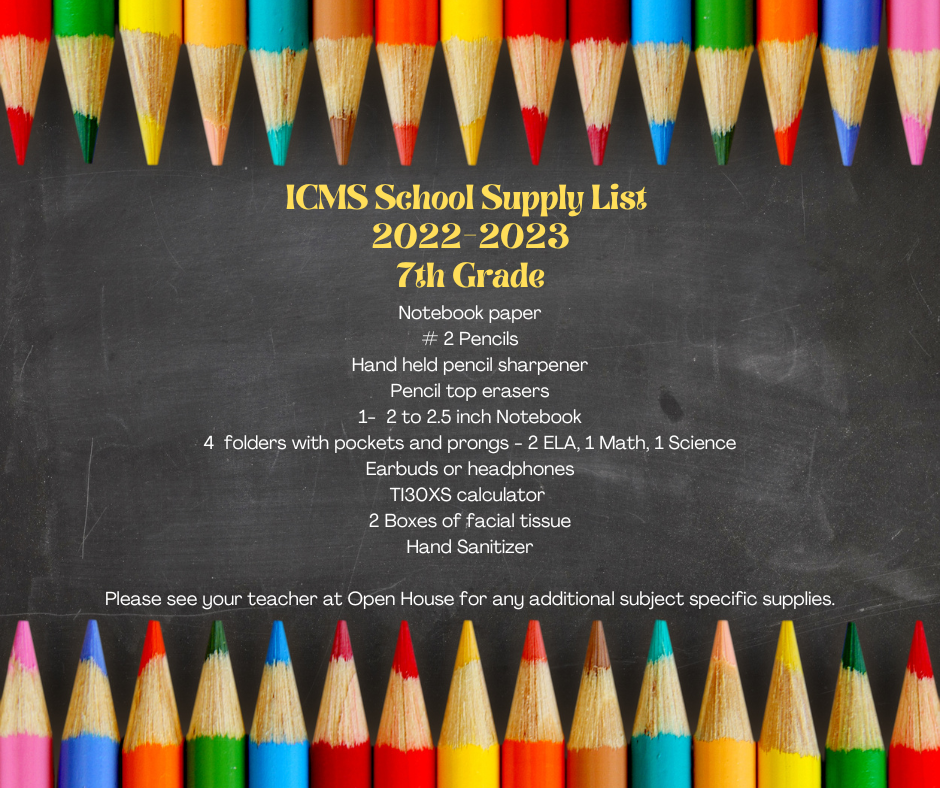 6th Grade 2022-2023 School Supply List

Happy Father's Day!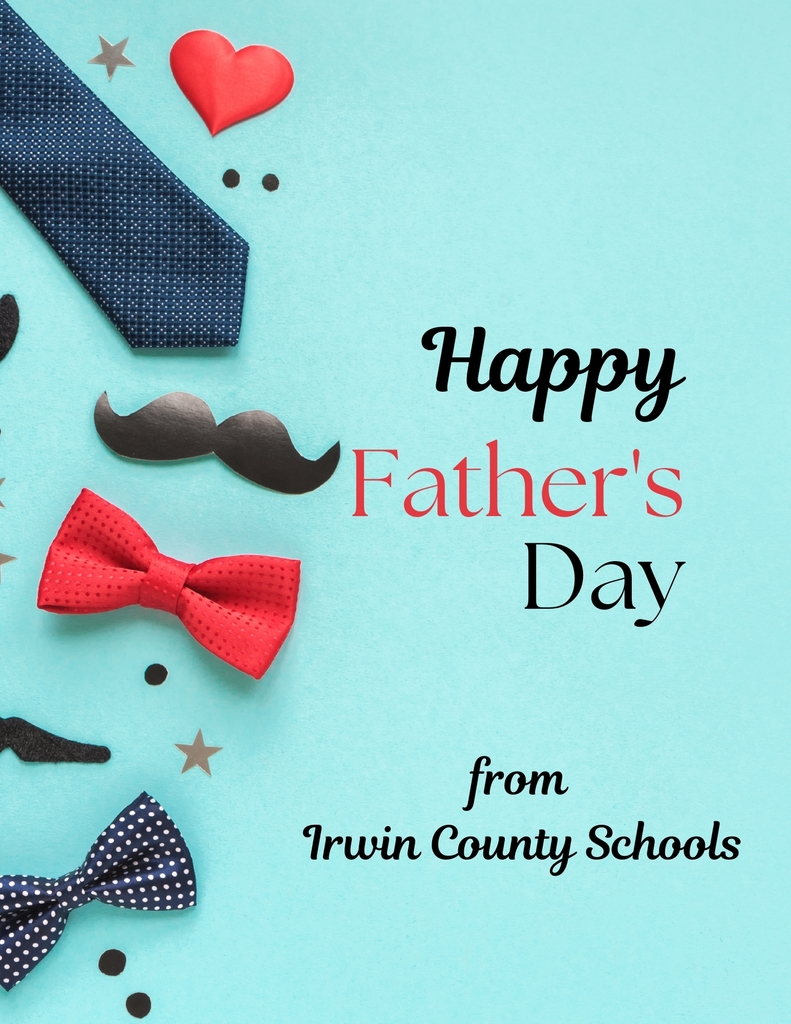 Happy Juneteenth!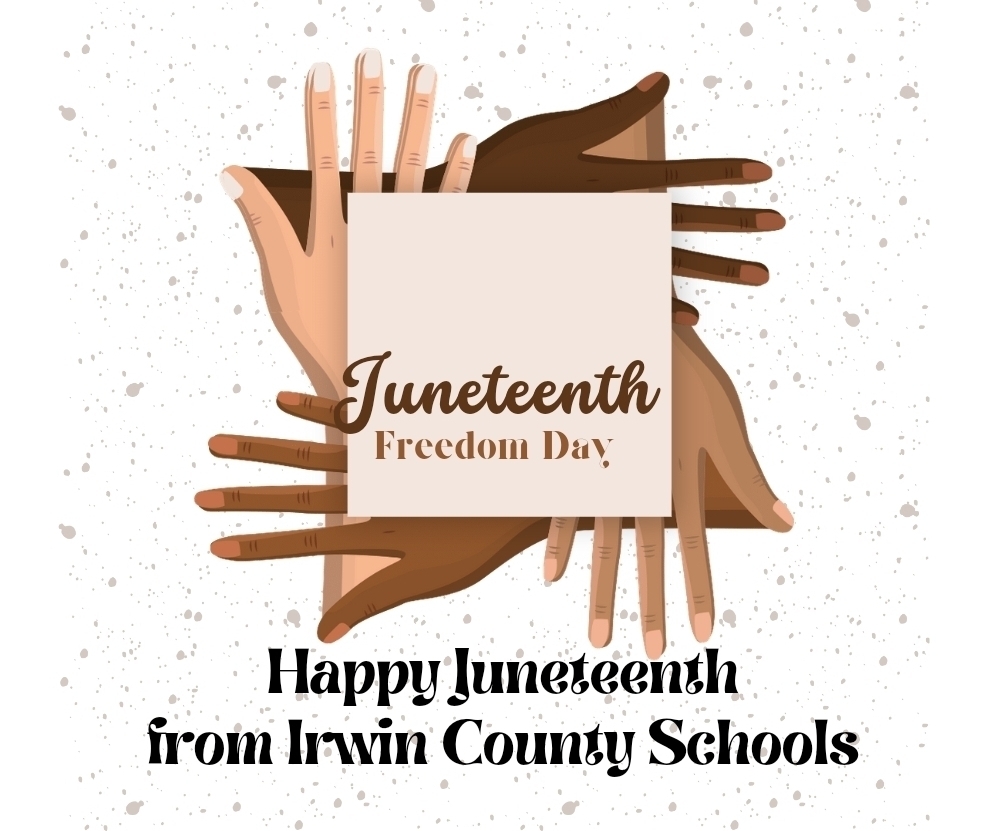 Happy Flag Day 2022

Irwin County Schools Career Opportunities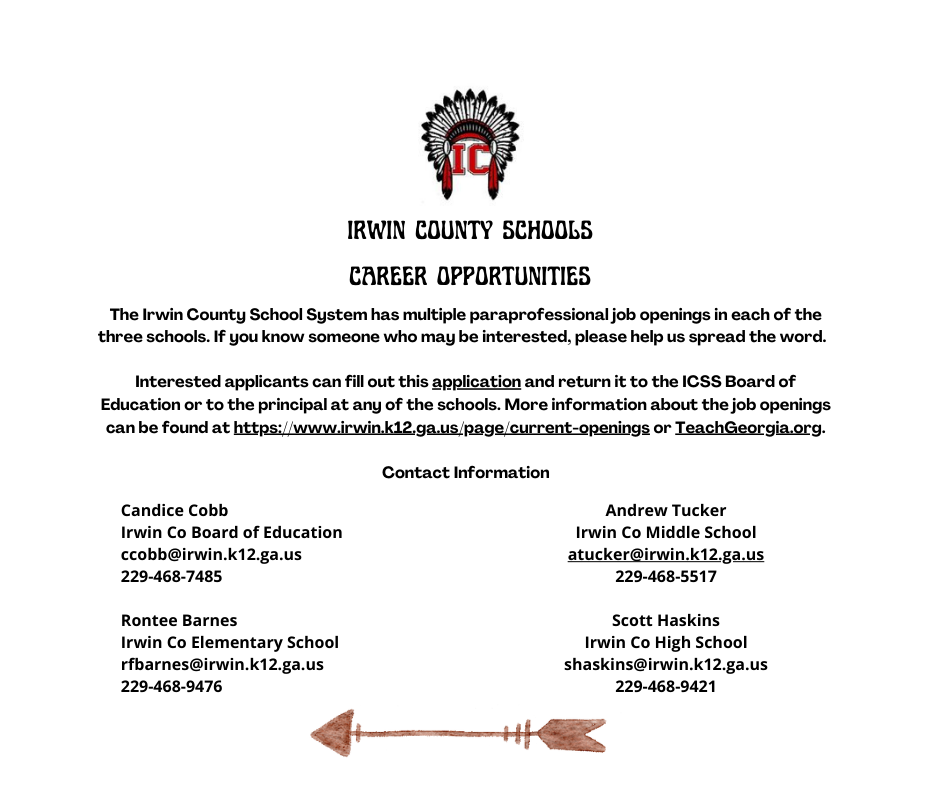 Irwin County's Canning Plant Schedule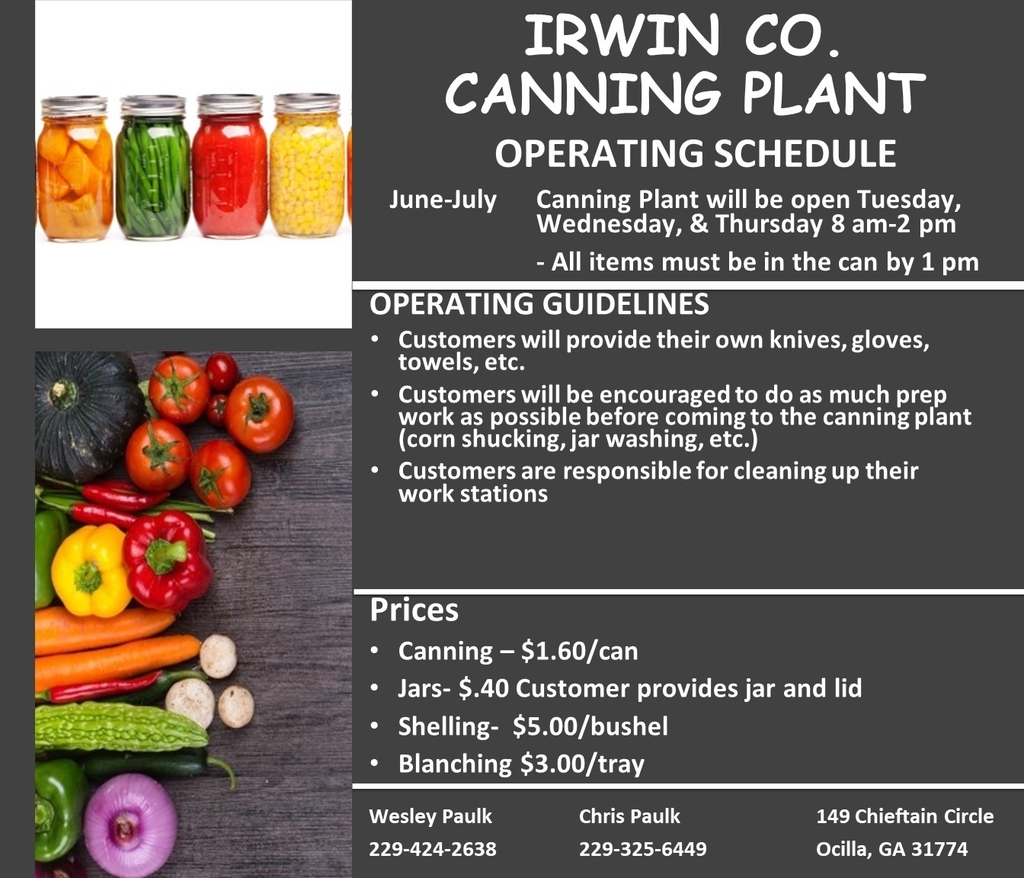 ICSS offices and schools will be open Mondays through Thursdays. All offices and schools will be closed on Fridays.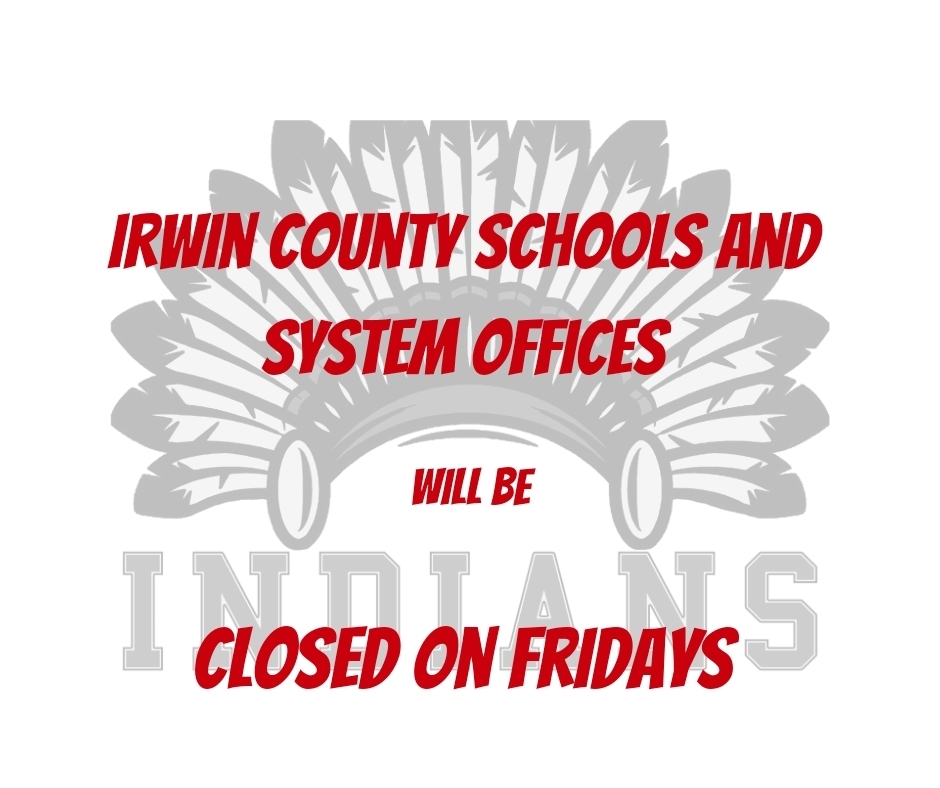 ICSS Summer School Bus Transportation Information


ICHS/ICMS Yearbook Sale Extended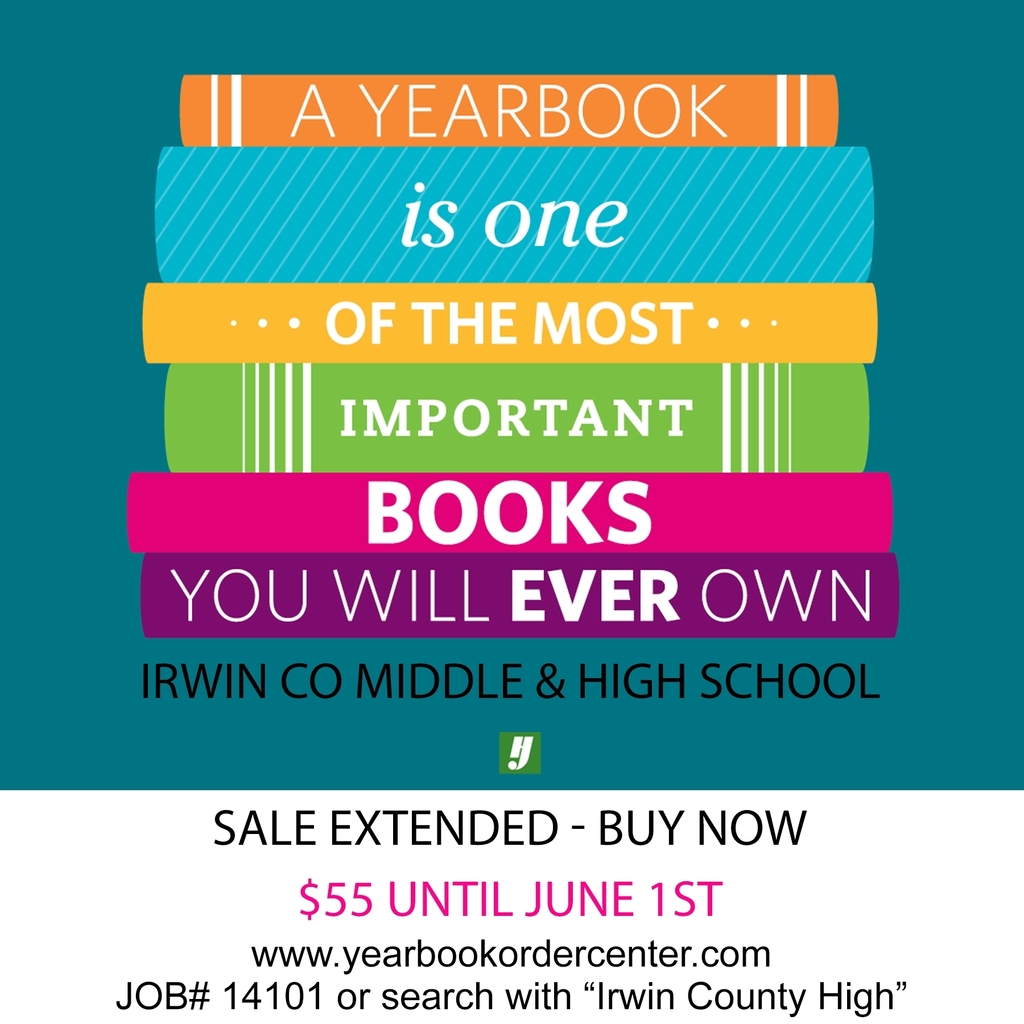 ICHS/ICMS Yearbook Sale Extended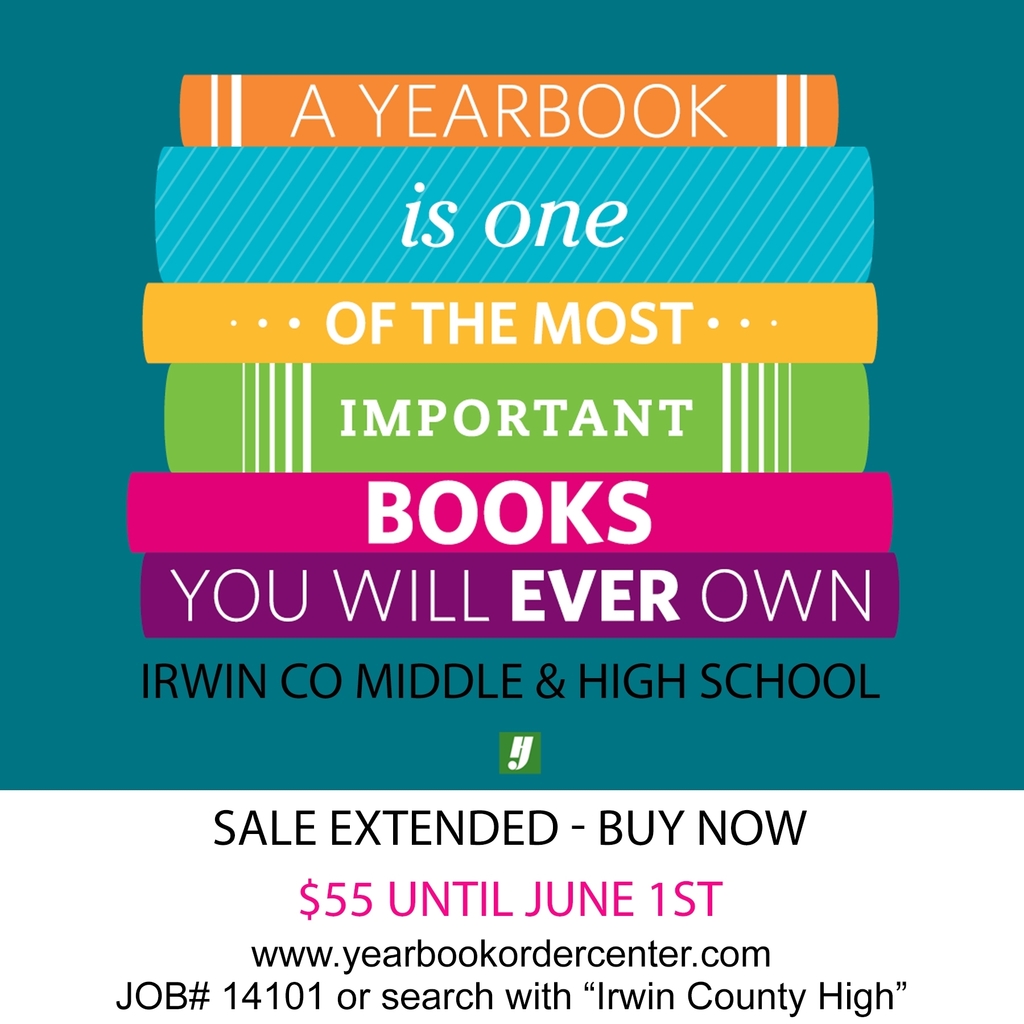 ICMS Cheerleaders 2022-2023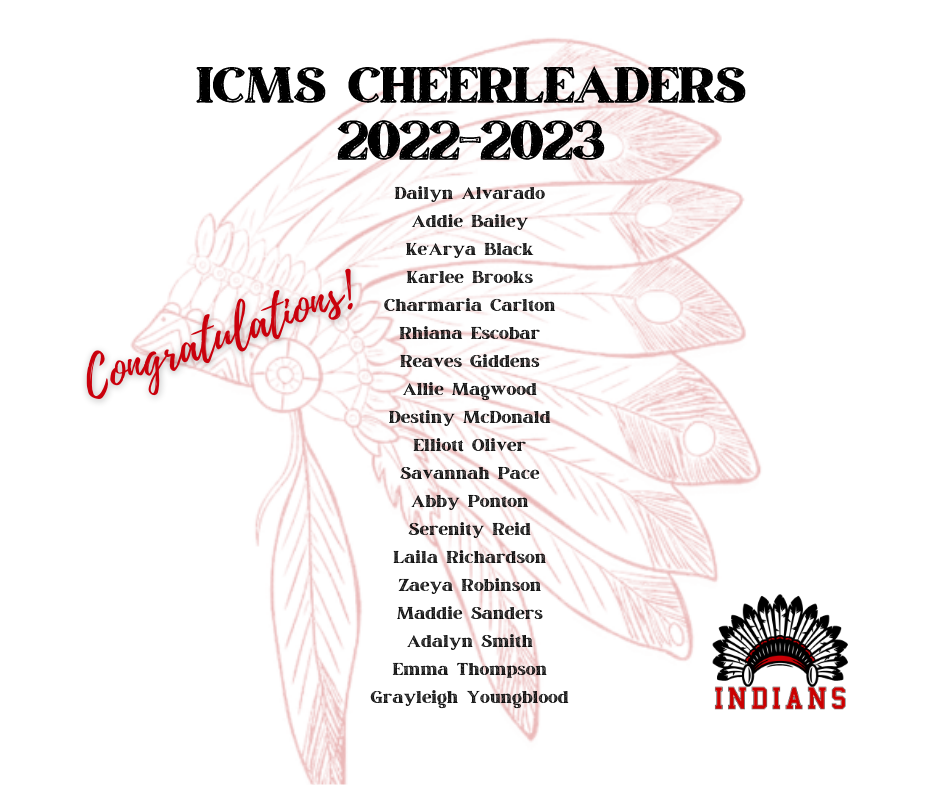 Tickets to the ICMS Spring Fling Dance will be sold through today during lunch. Tickets will NOT be sold at the door. Mrs. Claire Stone will be the DJ for the dance! She has a playlist that is made up of requests from students. Below is a list of things that will be available for purchase at the dance: ICMS Spring Fling Price List Photo Booth with Props by Southern Photo Booth Company 2 prints for $5.00 Background Picture 4 x 6 Prints (Pictures can be individual, couple, or groups. If someone wants a picture printed, it will be $1.00 per picture. Printed pictures will be delivered next week.) $1.00 per printed picture Concessions (Drinks, Chips, Candy, Popcorn) $1.00 per item Domino's Pizza $2.00 per slice Remember that the dance is from 6:00 p.m.-8:00 p.m. See you there!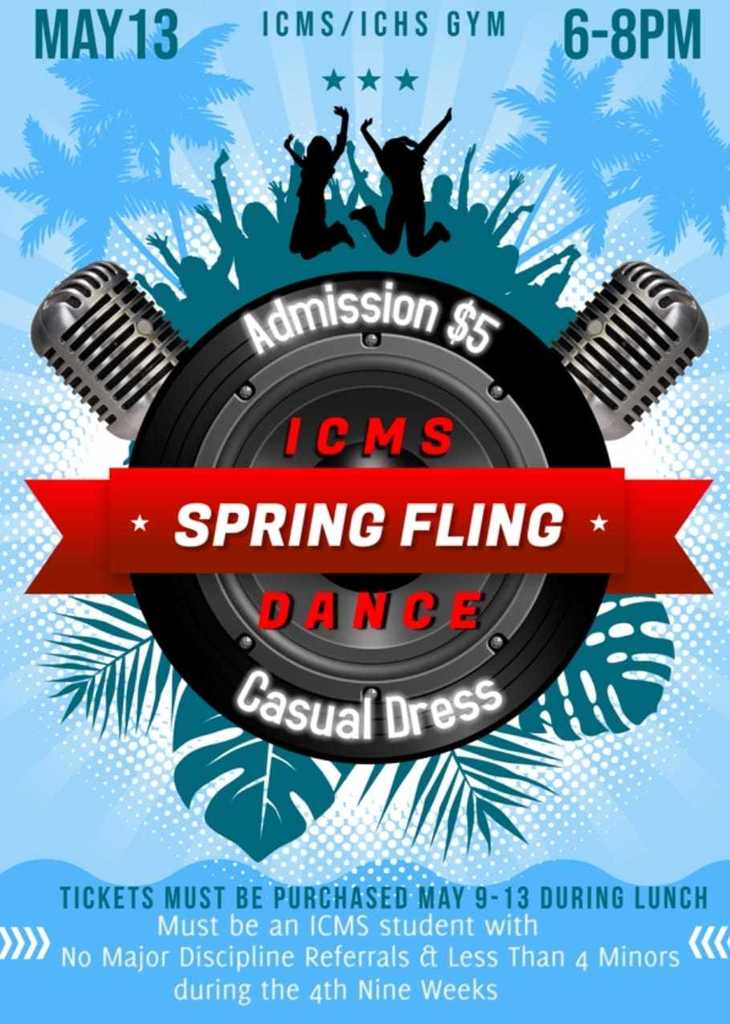 Forms and money can be to any of our Irwin tennis coaches. At the elementary school, you have Jayden Paulk, Nikki Walker, and Kim Wilson. At the middle/high school, you have Luke Roberts and John Tuggle.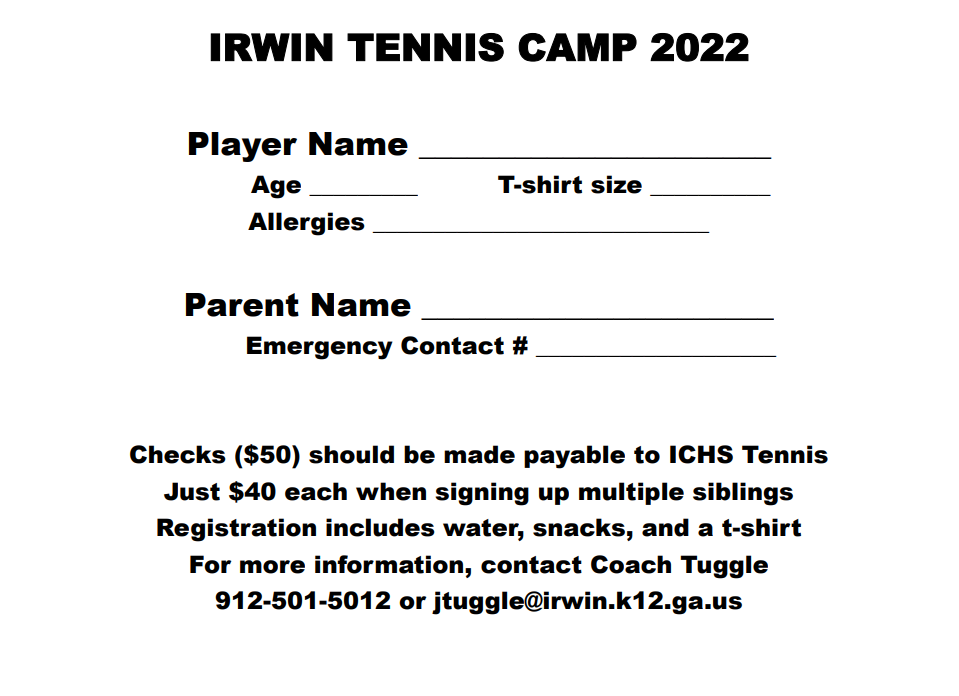 Both high school and middle school softball players will have a team meeting Monday, May 16th, at 5:30 in the lunchroom to discuss the upcoming season, summer workouts and fundraising. All players and a parent or guardian need to be present.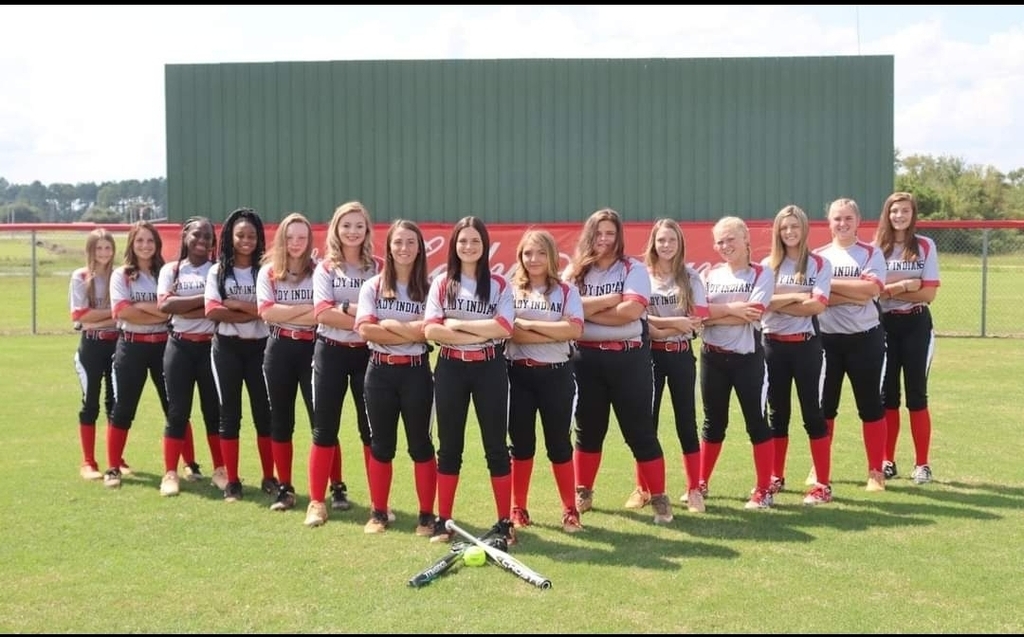 TSA Summer Robotics Camp Sign-up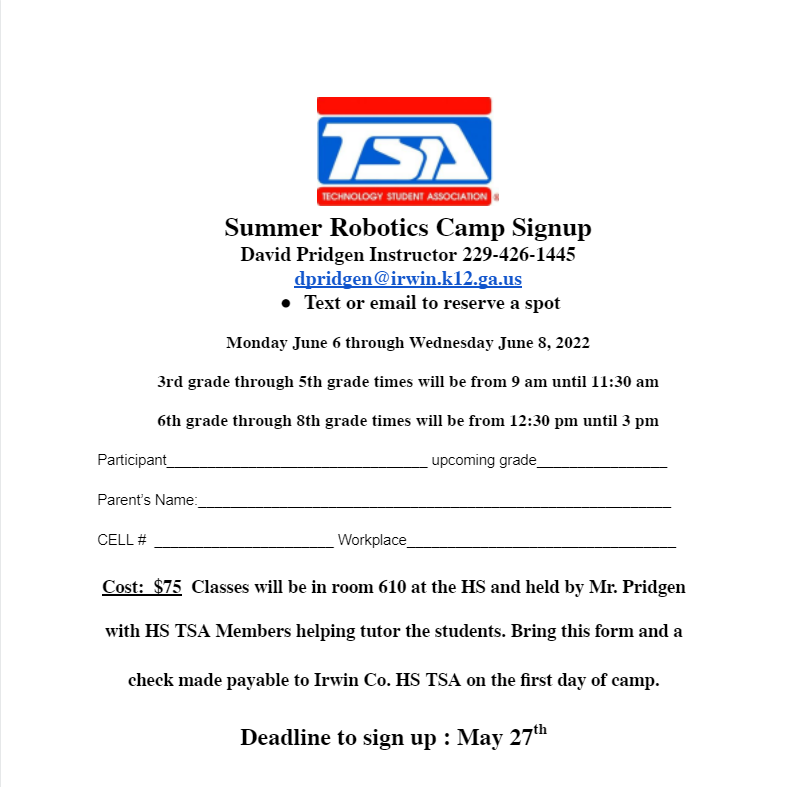 The ICHS/ICMS Spring Band Concert is tonight, May 10th, at 6:30 p.m. Admission is free!

#amysmiracle