ICMS had an exciting day of celebrating Valentine's Day by playing Valentine BINGO with the teachers all day. Students and teachers both cheered up and down the halls as teachers got 5 in a row. Mr. Tucker started the day with a Valentine all call and called the first numbers of the day, and he greeted all winners with a choice of treats from the Valentine Snack Cart. It was a great day for everyone at ICMS!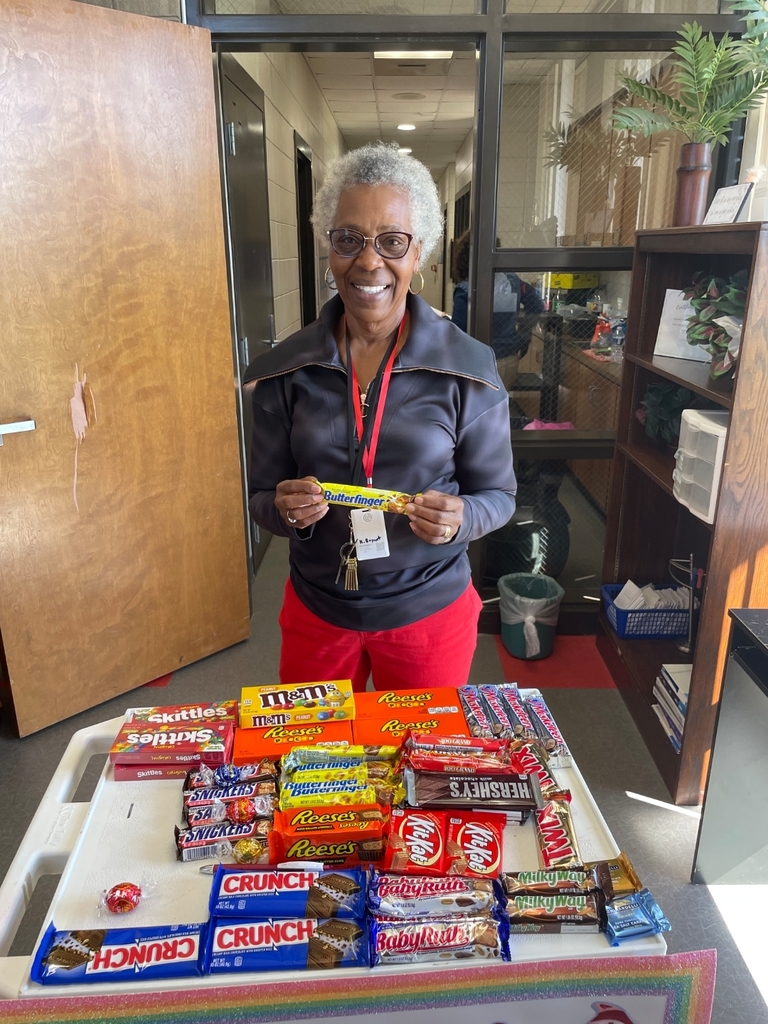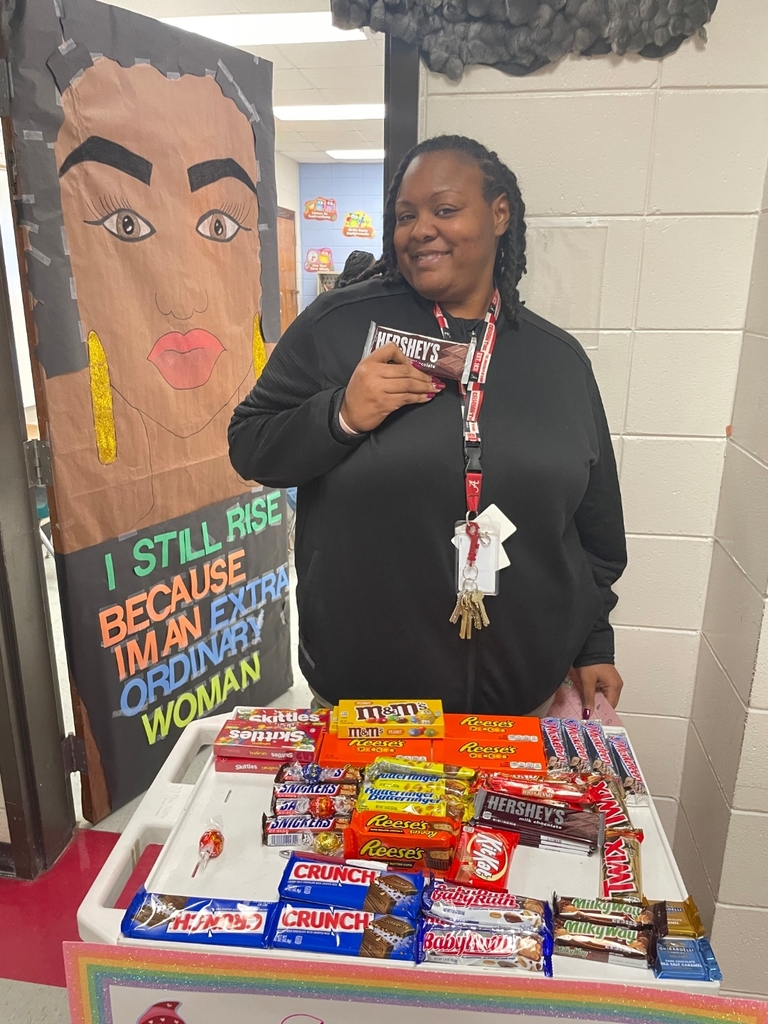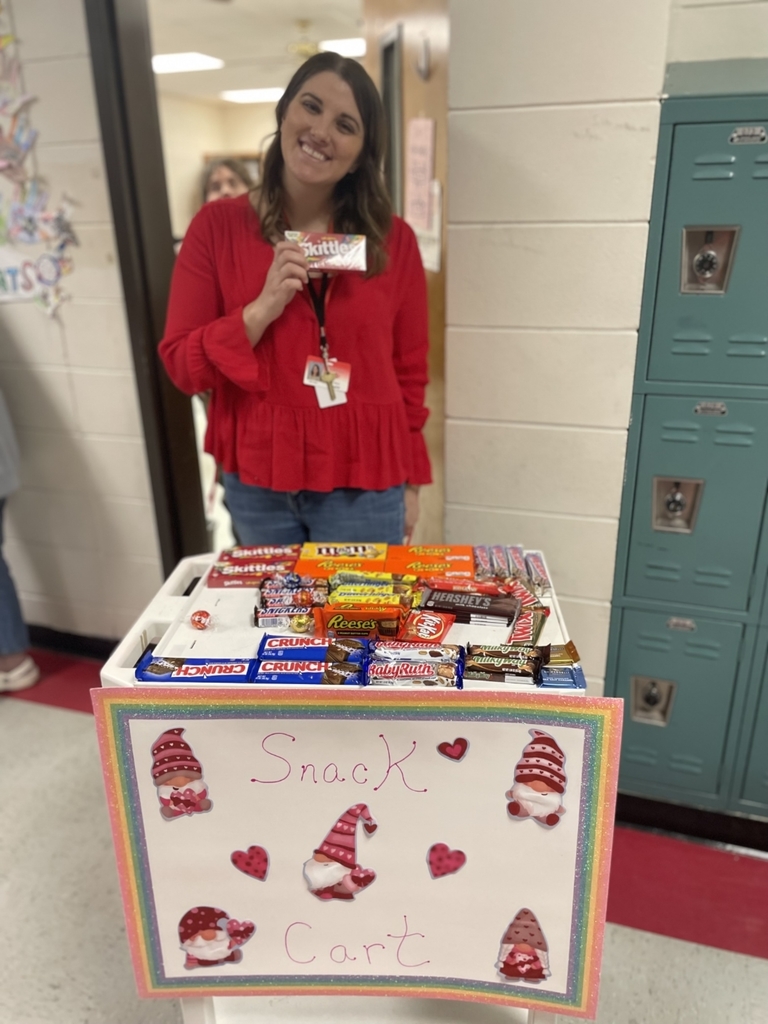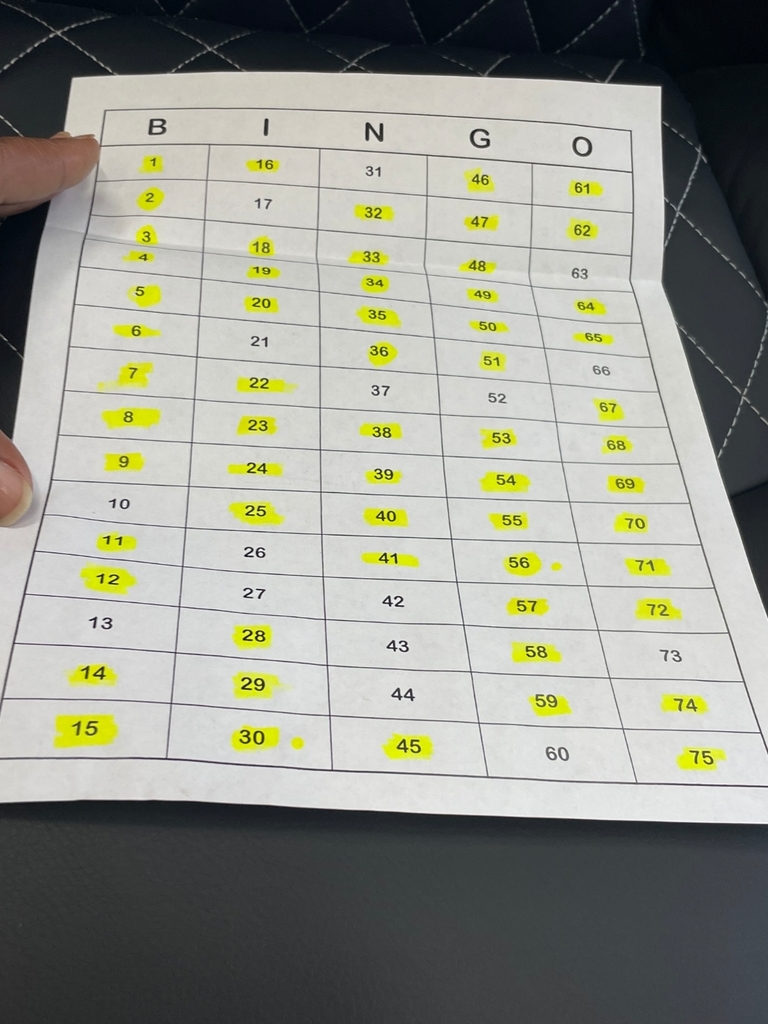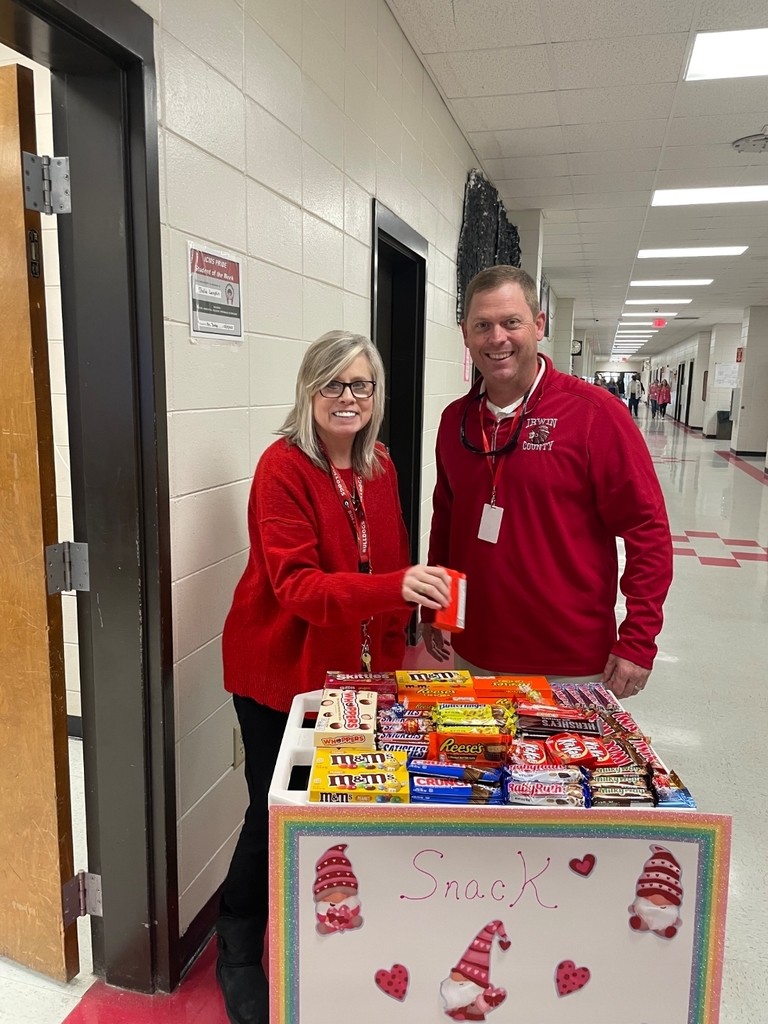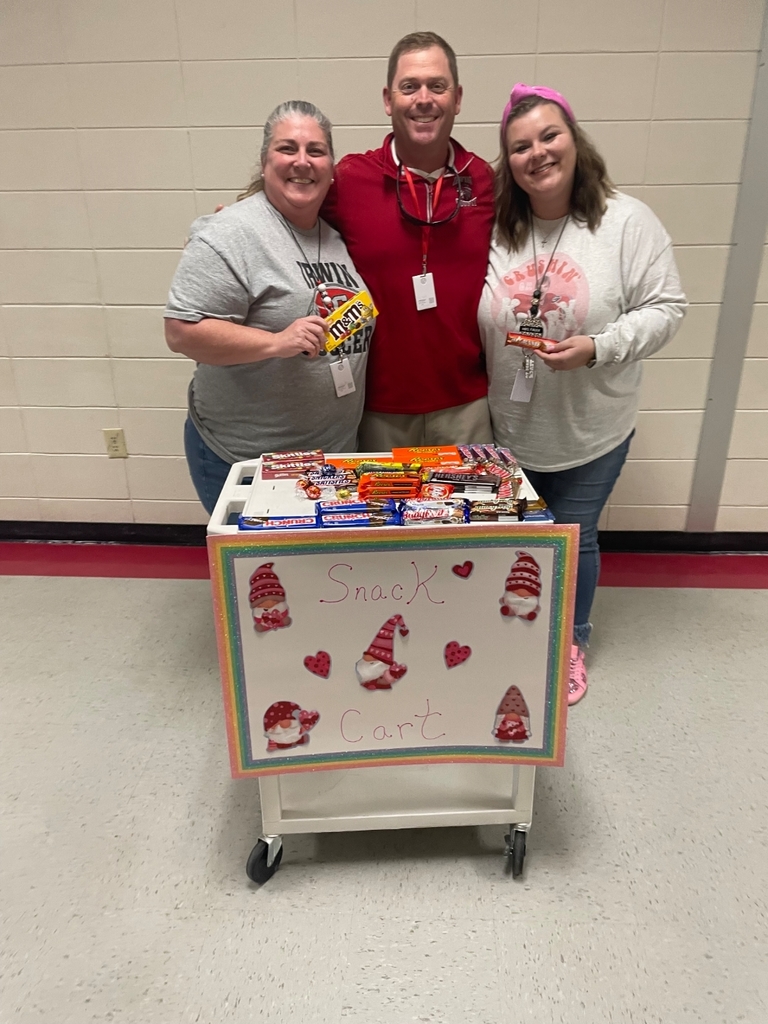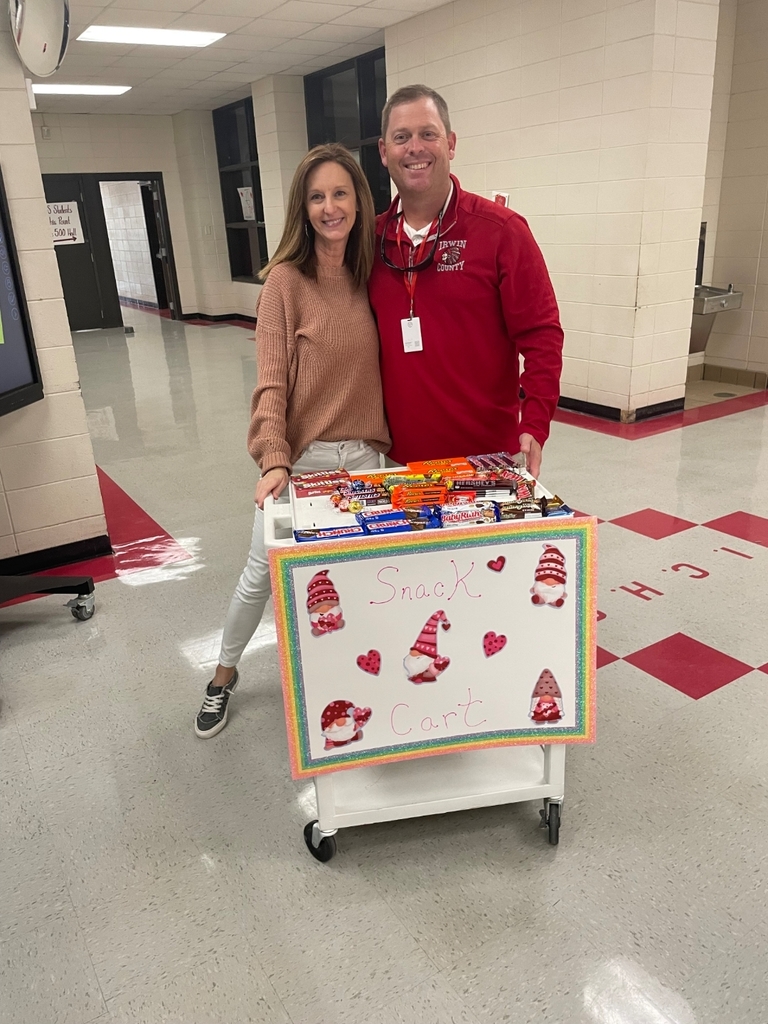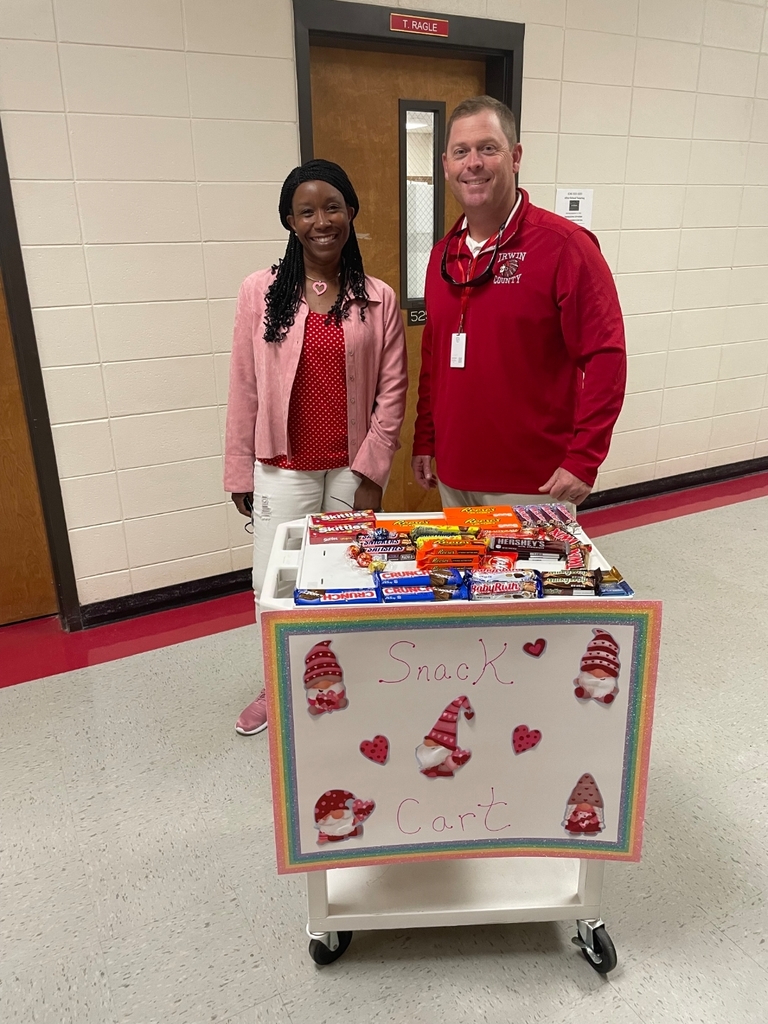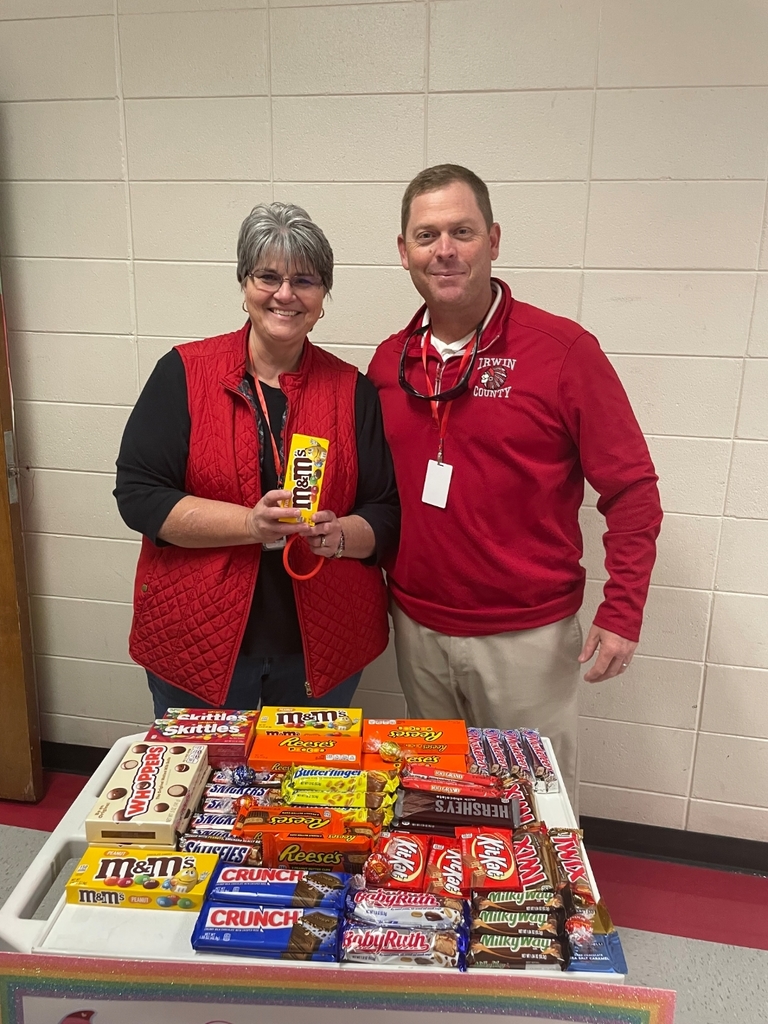 ICMS had an exciting day of celebrating Valentine's Day by playing Valentine BINGO with the teachers all day. Students and teachers both cheered up and down the halls as teachers got 5 in a row. Mr. Tucker started the day with a Valentine all call and called the first numbers of the day, and he greeted all winners with a choice of treats from the Valentine Snack Cart. It was a great day for everyone at ICMS!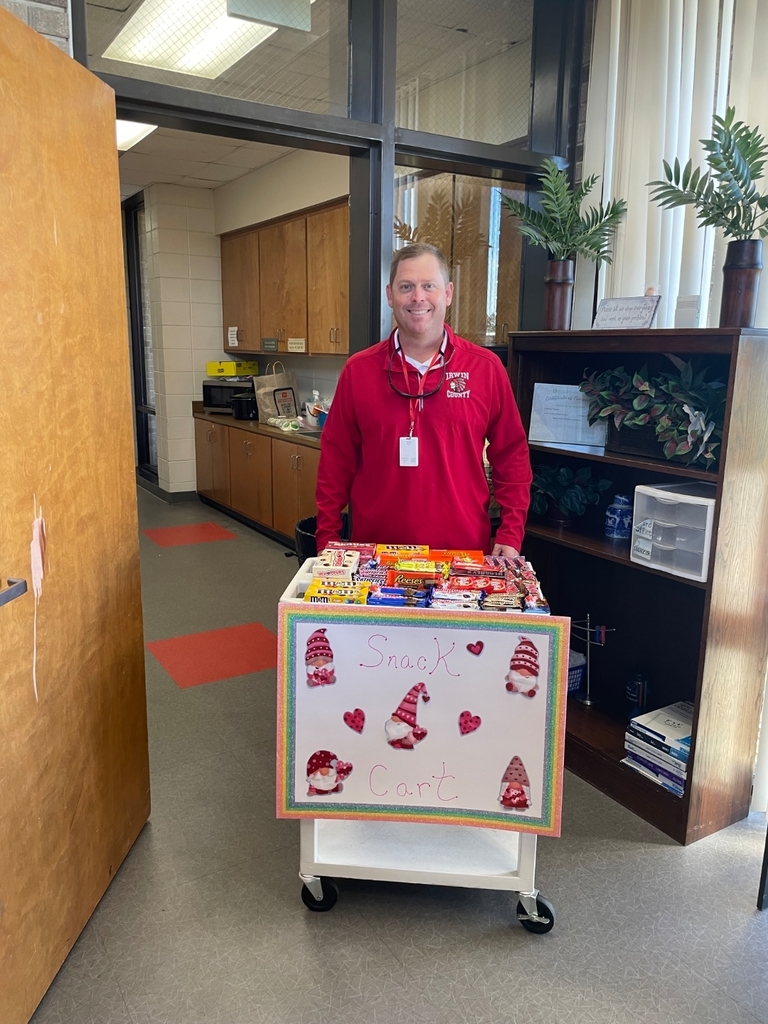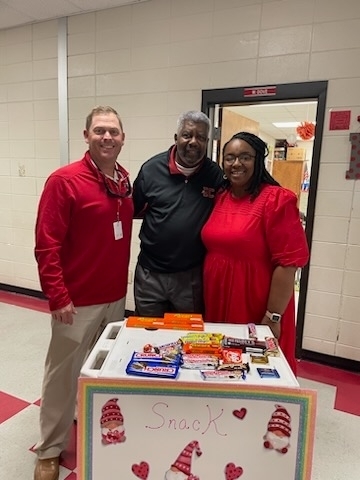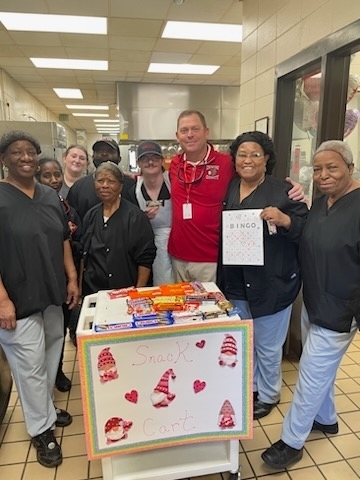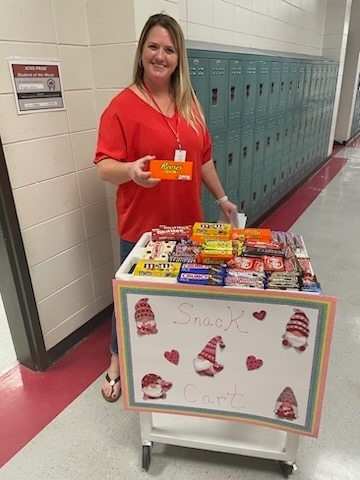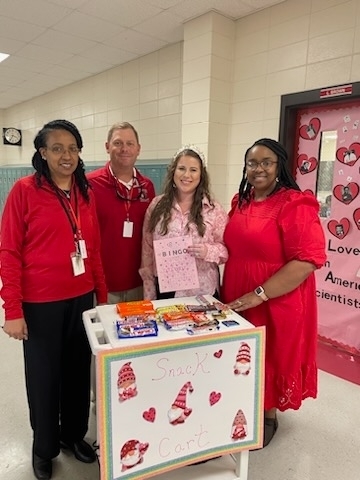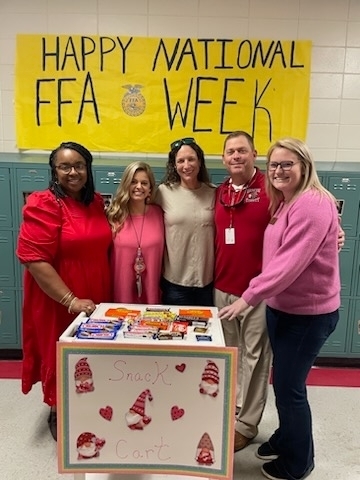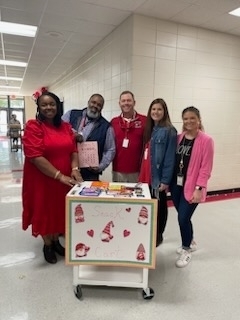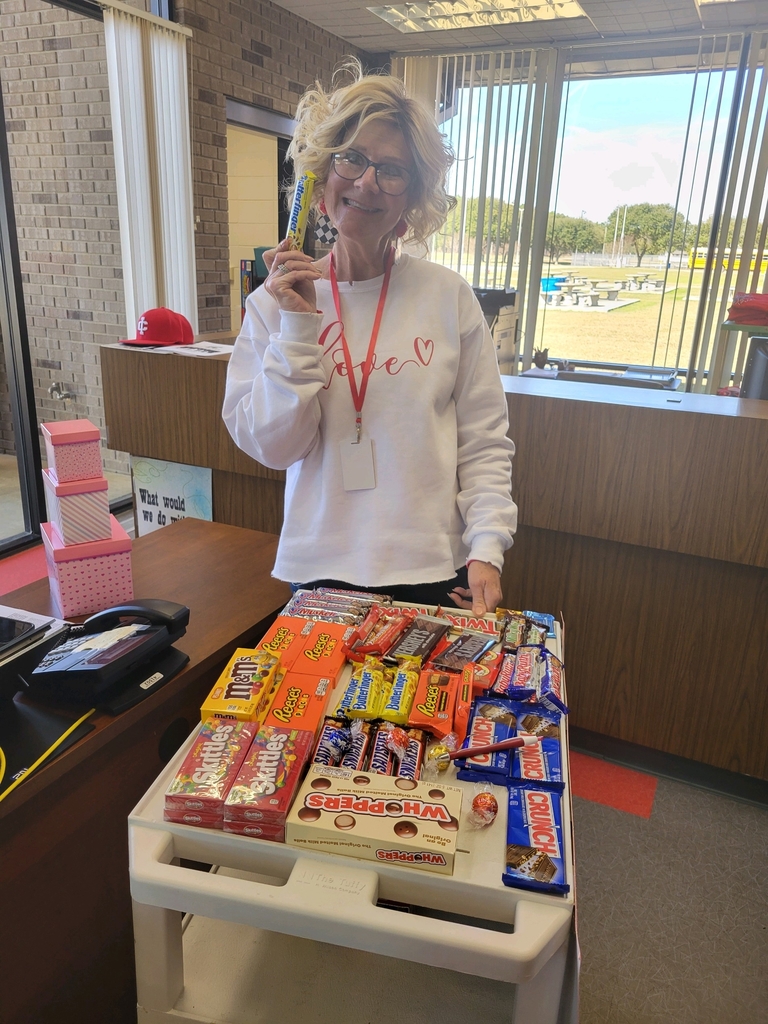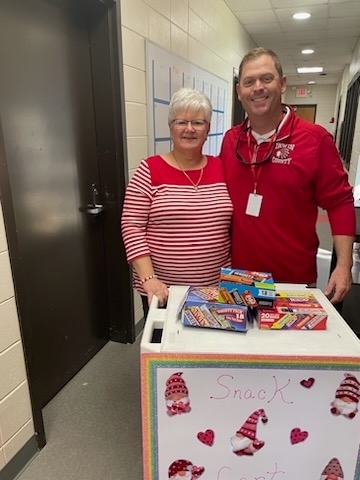 This tragic story began in 1951, when an African American woman was referred to John Hopkins Hospital in Baltimore, Maryland, due to a mass in her abdomen and uncontrolled bleeding. Just eight months later, this individual would be dead of cancer. However, this woman's contribution to medicine transformed and continues to transform the healthcare profession and the world of science. After a biopsy of her abdominal mass, this 31-year-old mother of five was told she had cervical cancer. Doctors, during her stay and without her knowledge, retrieved two samples from her body, healthy cells and cancerous cells. Dr. George Gey, a cancer researcher at John Hopkins, took these samples and found something amazing. Unlike most cells that died quickly, these cells retrieved from this patient would double within 24 hours. Because of this phenomenon, these cells could be shared in a lab setting and numerous experiments could be conducted. These "immortal cells" allowed advances in medicine because now doctors could test experimental drugs on the cells themselves without risking the lives of human beings. Thanks to Henrietta Lacks and her unique cells, she has been able to help with advancements in tens of thousands of experimental treatments, ranging from polio to HIV/AIDS. Even today, doctors have used these HeLa cells to conduct research on COVID-19. Though Henrietta Lacks' life ended on October 4, 1951, her immortality will forever be found in the cells she left behind.

Happy Valentine's Day!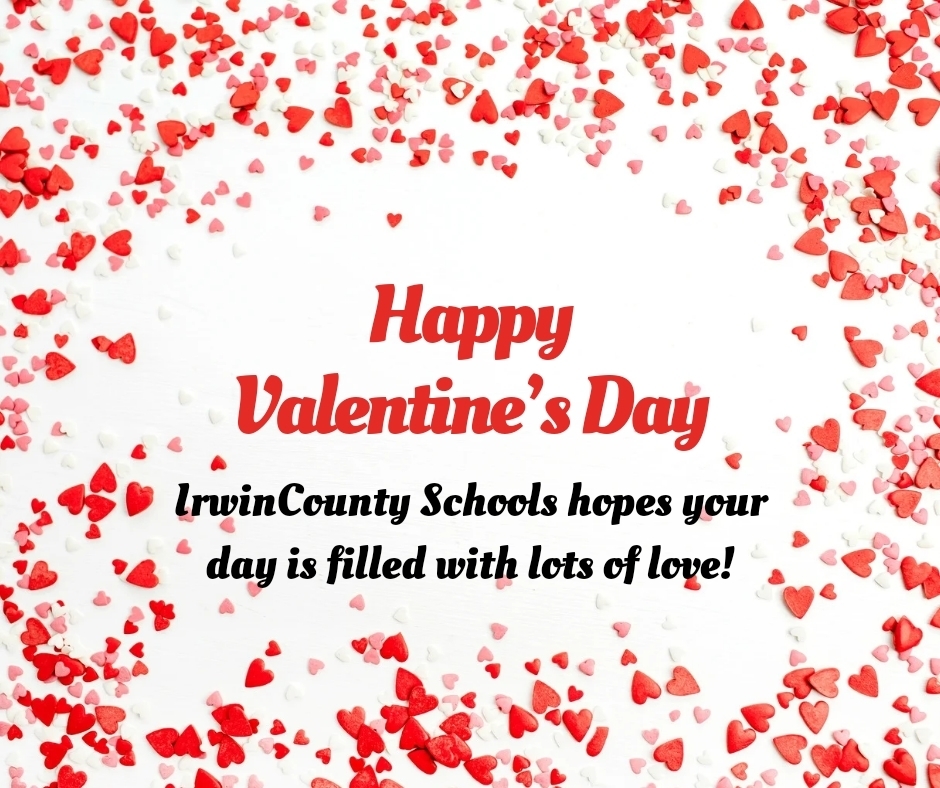 Congratulations to our 2022-2023 Young Georgia Authors. Seated left to right: 6th-grade: 1st place: Keaton Nixon; 2nd place: Shelby Cook; 3rd place: A'Rihanna Wynn. 7th-grade: 1st place: Jalyiah Scott; 2nd place: Silas Glenn; 3rd place: Bristol Barrs. Standing left to right: 8th grade: 1st place: Rhiana Escobar; 2nd place: Andrew Wright; 3rd place: Rhett Griffin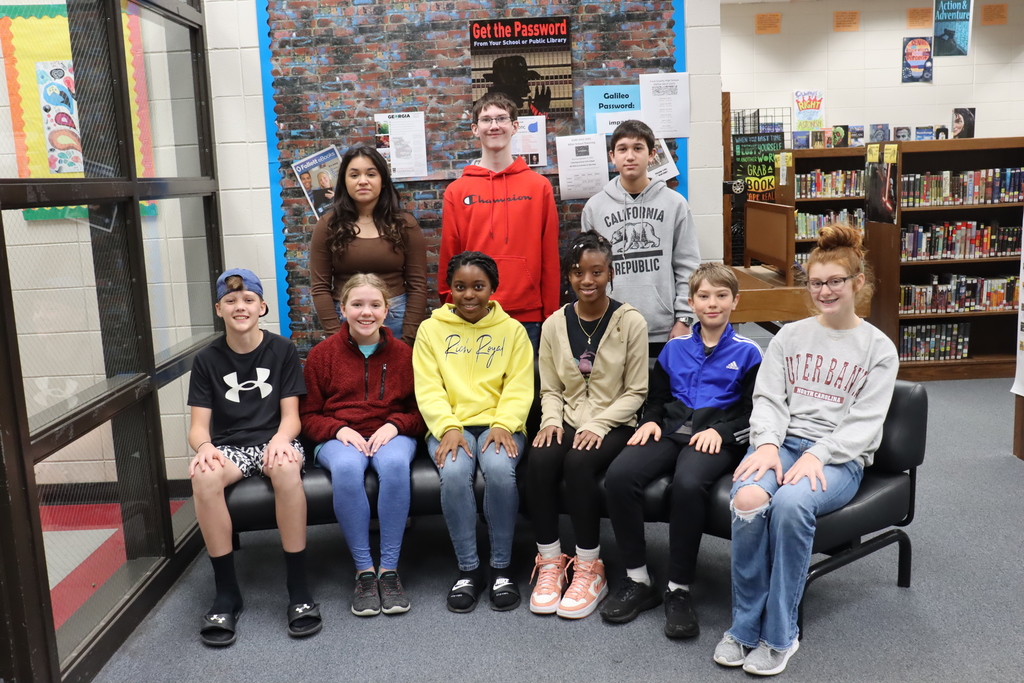 Today, ICMS celebrates an individual from Georgia who made it her purpose to help orphaned and abandoned children by founding the first and the oldest black orphanage in America. Born as a slave in 1829, and soon orphaned herself, this individual knew all too well what it felt like to be without the love and affection of a family. These feelings would resonate as an adult when she began working as a maid at Union Station in Atlanta. She often found babies and children that others had abandoned at the train station. Refusing to leave them, she would put these children in a boxcar during the day and take them to her two-bedroom house to care for them at night. Soon, her expanding family outgrew her home, and she realized she would need to find monetary resources to help her locate a bigger place to house these orphaned children. From giving speeches to selling her autobiography and other creative fundraisings in between, this woman, in 1892, was able to open the Carrie Steele Orphans' Home in Atlanta, Georgia. Committed to its proprietor's vision, this facility was designed to prepare its children for a better future by providing education and opportunities that would prevent them from succumbing to a life of crime. Over the years, this orphanage, now Carrie Steele-Pitts Home, has been a refuge for over 20,000 children. Thank you, Carrie Steele Logan, for not only your selfless compassion but also your tenacious spirit that continues to make a difference in the lives of young people.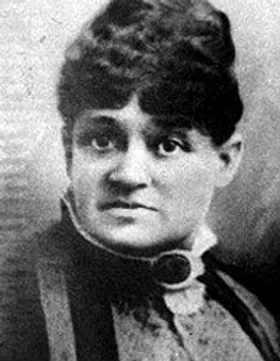 ICMS held the Multi-Tiered System of Supports (MTSS) meeting this past Tuesday. Mrs, Cornelia Billingsley, the ICMS MTSS Coordinator, along with interventionists, Mrs. Dianne Cleghorn and Mrs. Sherry Wilmot, met with parents to provide information on the purpose of MTSS and how the system supports students. MTSS is a process for making informed decisions about instructional needs, the effectiveness of instruction, and level of intensity necessary to support students in need of interventions. Irwin County Middle School and the Irwin County School District appreciate the commitment and dedication that our interventionists display towards our students! Thank you!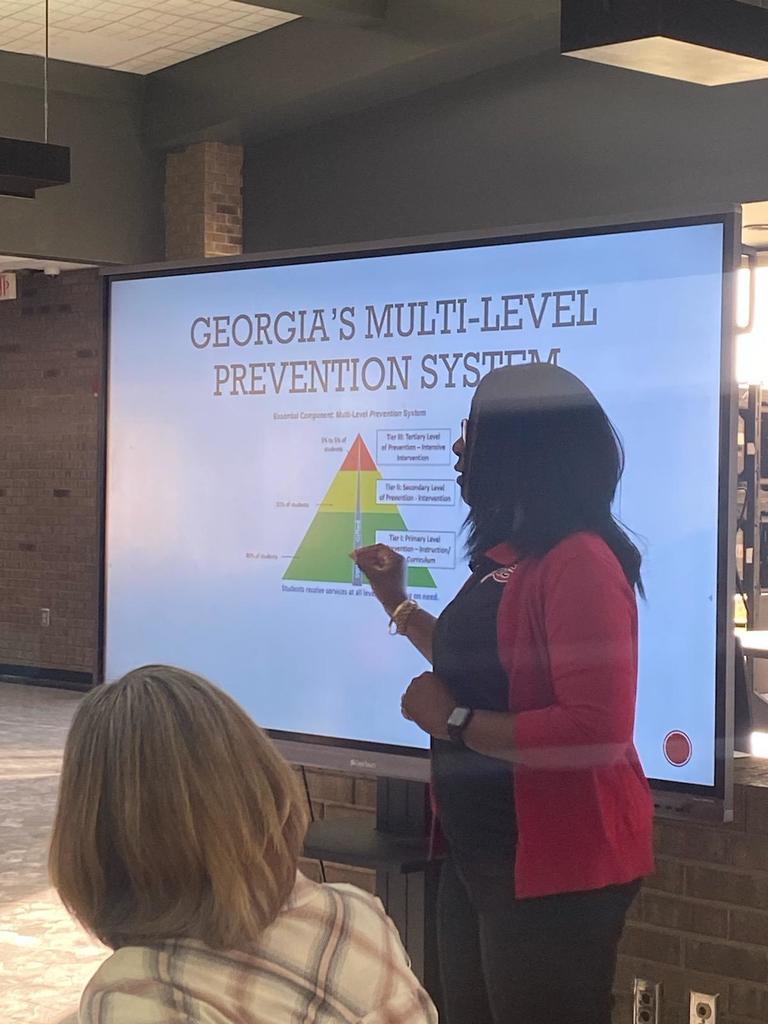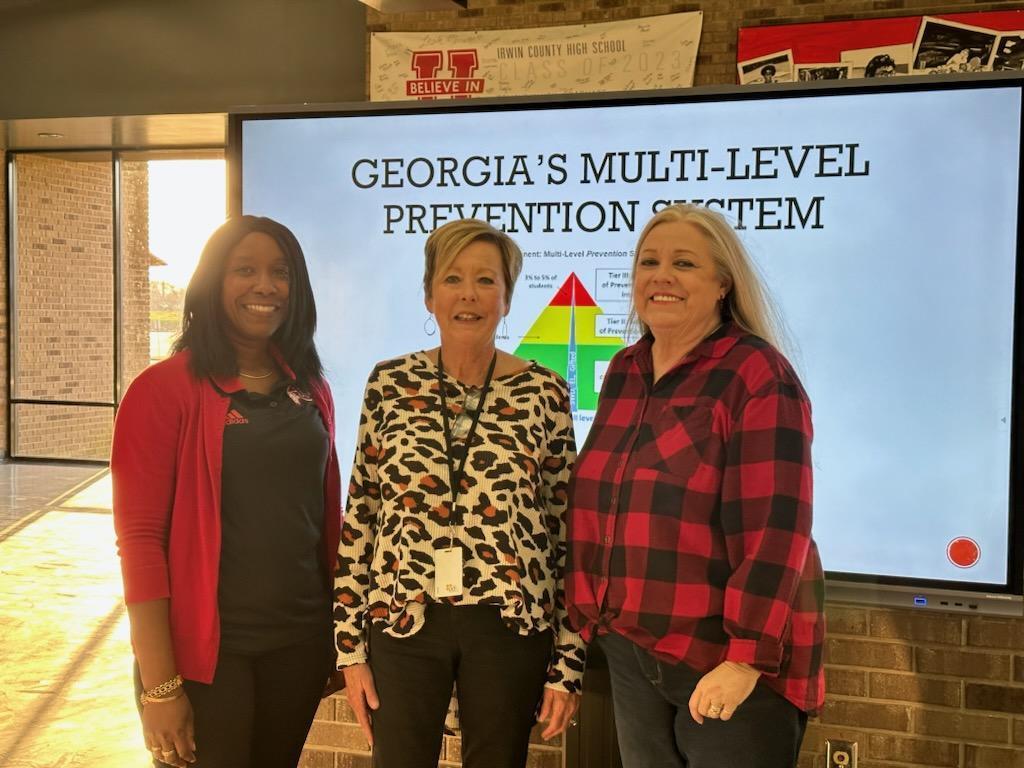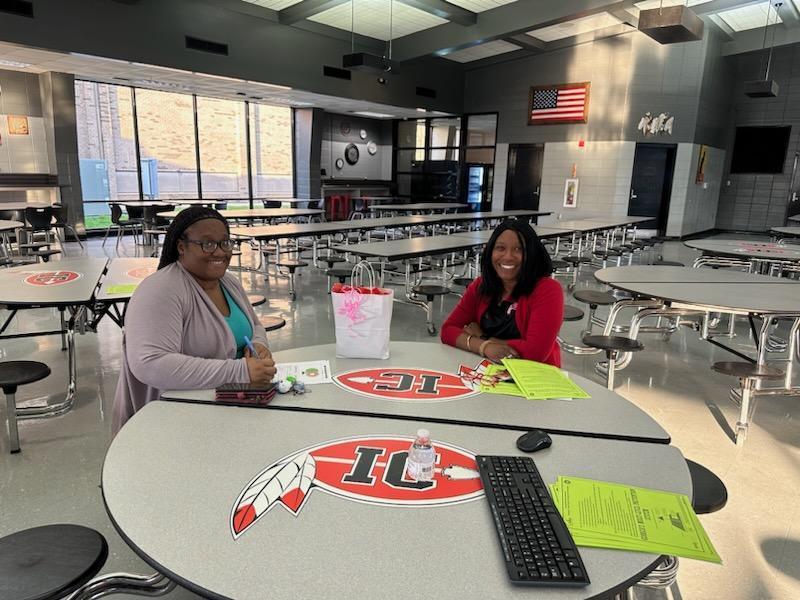 Born in Ocilla, Georgia, in 1937, the talented individual we celebrate would go on to impact not only R&B but also the entire music industry in a most profound way. Heavily influenced by his gospel roots, this gentleman moved to Miami where he met another talented singer who brought his own gospel flare with him. These two combined their sounds and skills together to become "Double Dynamite." Of the seven top 10 songs the duet had, "Soul Man" has been accredited as being one of the most influential songs of the past 50 years. Moreover, Rolling Stone magazine chose this pair as the most successful duo in all of soul music history. To add to these accolades, these two were dubbed one of the most entertaining live performances of the 1960s. These men would later influence artists such as Michael Jackson, Phil Collins, and Bruce Springsteen. The duo, Sam and Dave, were inducted into the Rock and Roll Hall of Fame in 1992. However, Irwin County's own Dave Prater of Sam and Dave would not live to see this honor due to a tragic car accident in 1988. Today, ICMS is proud to recognize our own Dave Prater and his contributions to the music industry.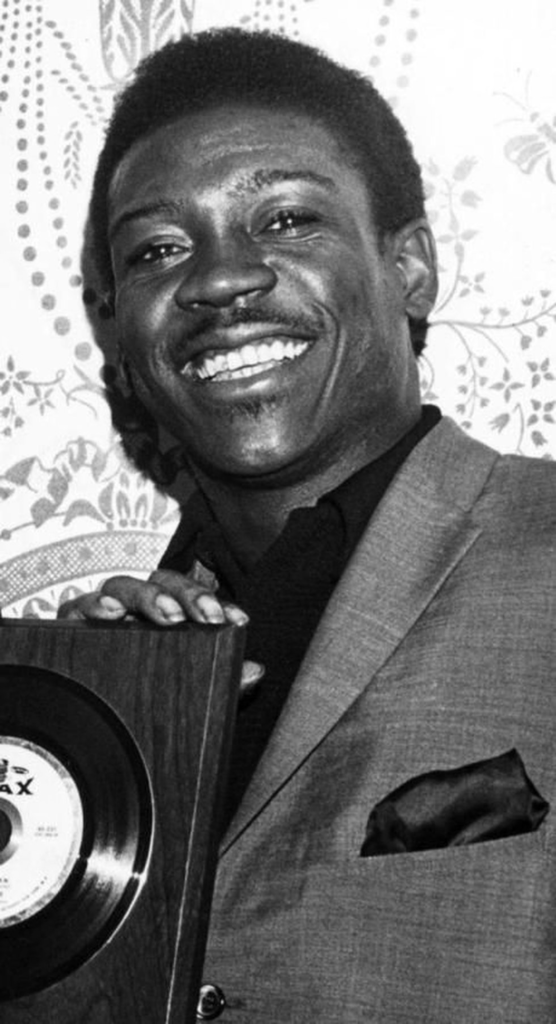 Even after the court ruling, Brown v. Board of Education, in 1954, African American students were still prohibited from attending white schools. However, in Little Rock, Arkansas, one courageous black woman was determined to use her voice and tenacity to end segregation. As the president of the Arkansas chapter of NAACP and the owner of a newspaper that chronicled the Civil Rights movement, this individual began publishing information regarding those schools that refused to allow black students access to white schools. She would eventually take her fight further when, in 1957, she selected nine students to become the first African Americans to attend Central High School in Little Rock. Known as the Little Rock Nine, these students were supported by this woman who put her own life in danger by driving them to school each day amongst violent protesters and angry crowds. Furthermore, she also opened her home as a meeting place to combat segregation at Central High School. Even though it would cost her and her husband their newspaper business, this unyielding woman continued to publicly support these nine students as they faced backlash and retaliation for attending Central High School. She would continue the fight for equality throughout her life, thus being awarded the Medal of Freedom just after her death in 1999. Daisy Bates, today ICMS, salutes you for your work to end segregation in our public school system.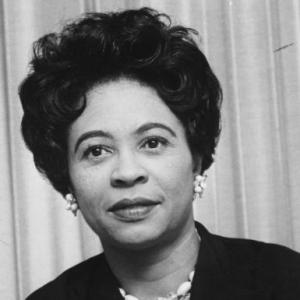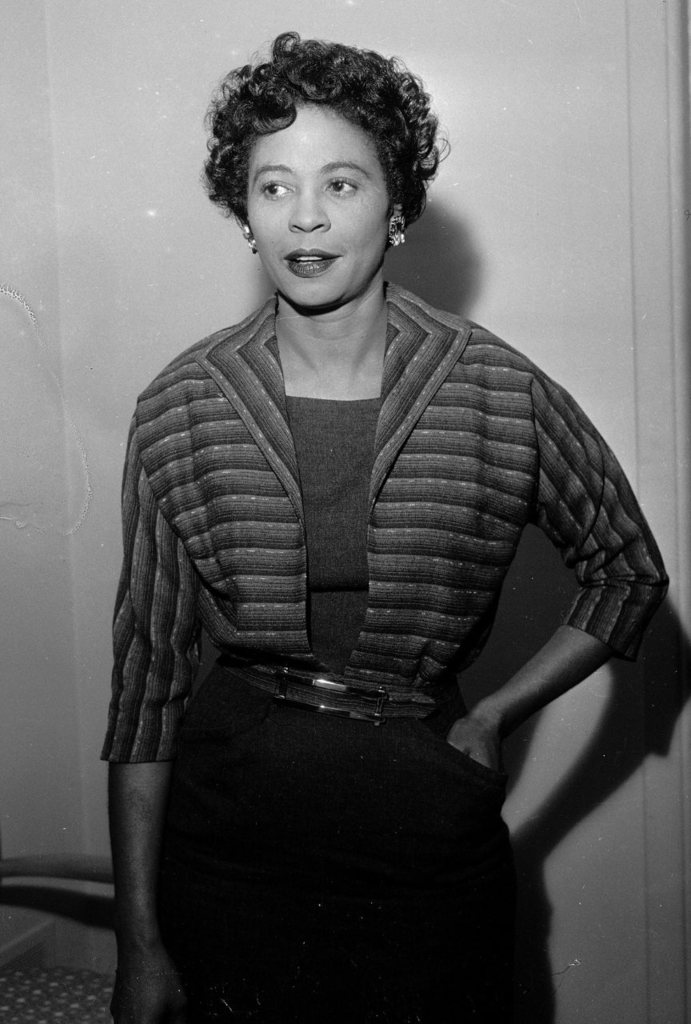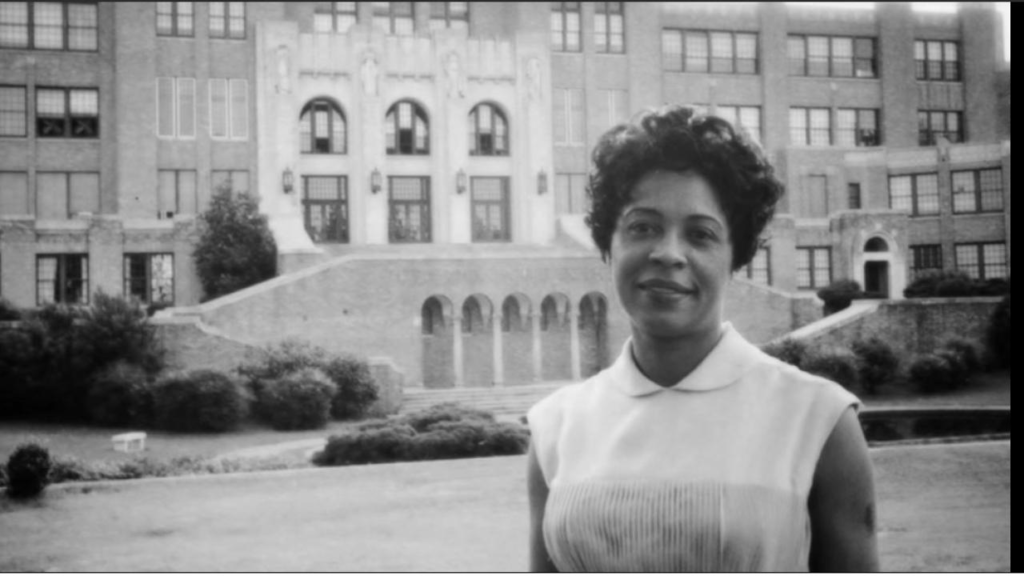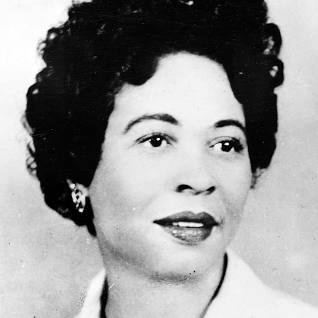 Happy National School Counseling Week 2023! Join Irwin County Schools in celebrating our school counselors this week. ICES counselors are Paige Graham and Anna Youghn. Wendy Soles is the school counselor at ICMS. Dr. Katrina Billingsley and Andrea Mullis are the counselors at ICHS. Thank you for all you do for the students in Irwin County! ❤ #nscw2023 #weareirwin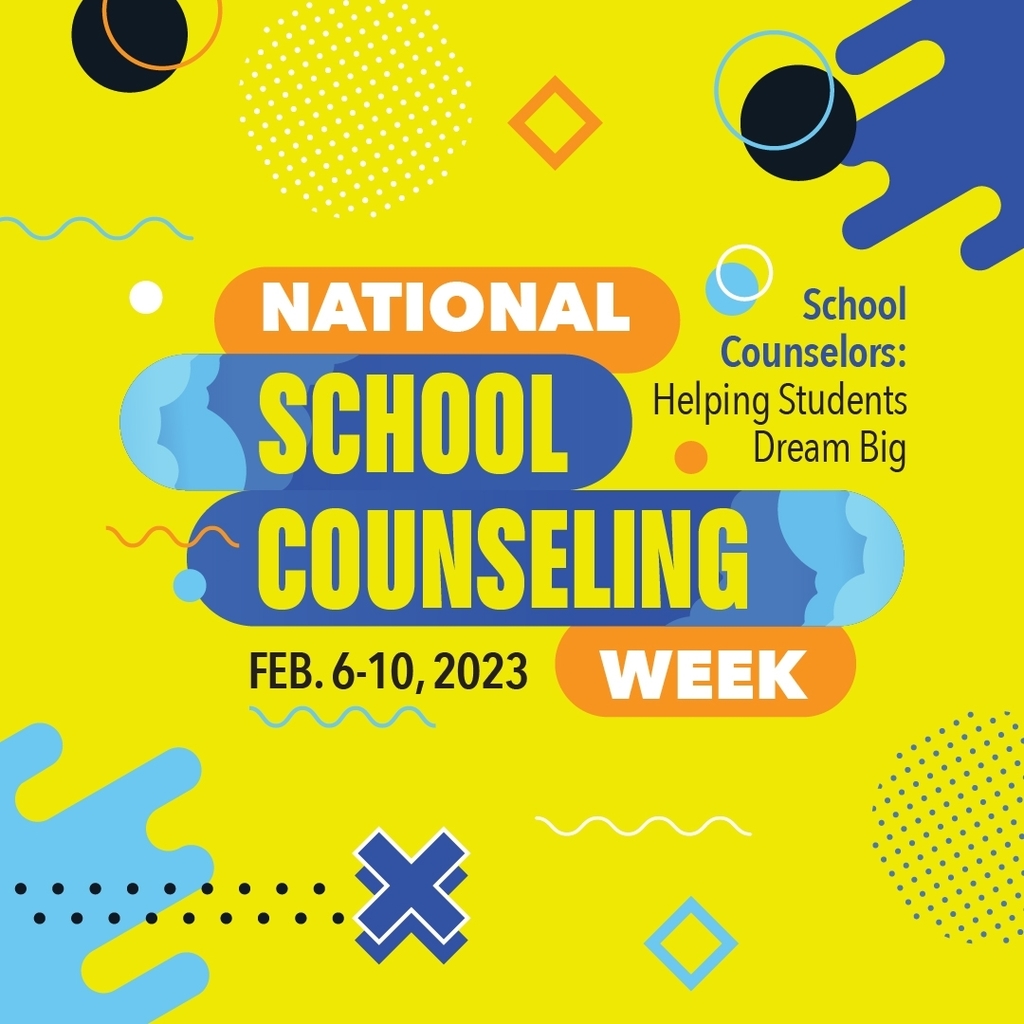 ICMS Tennis vs Fitzgerald today has been canceled and will be rescheduled for a later date. Updated information will be posted once the date has been set.

2023 ICMS Tennis Schedule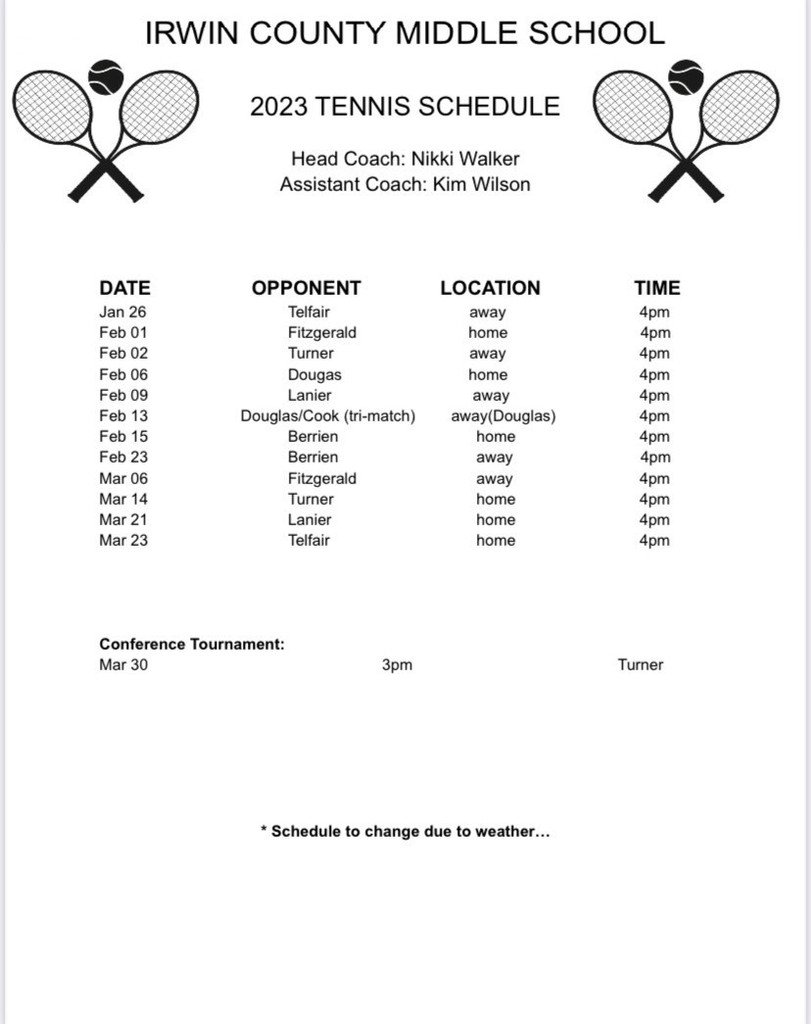 ICMS Boys and Girls Track Schedule 2023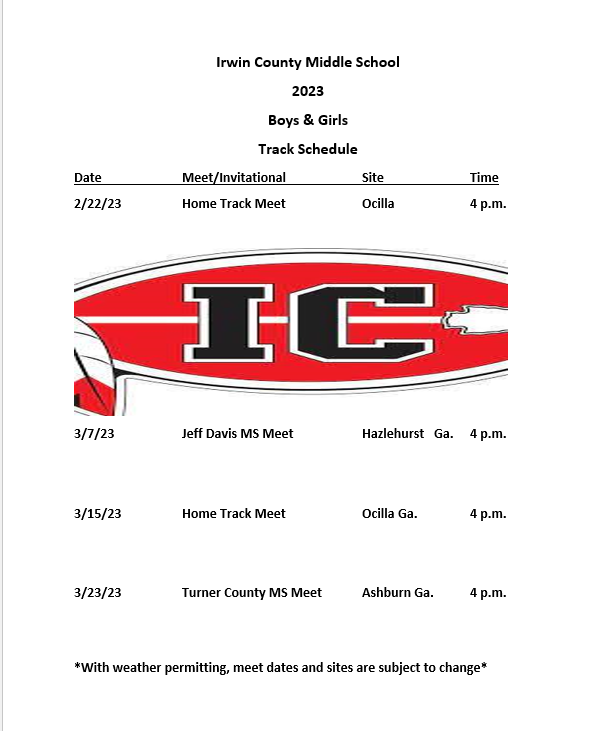 MTSS Parent Meeting WHEN: Tuesday February 7, 2023. TIME: 5:00 pm WHERE: Irwin County Middle School Lunchroom This meeting will cover the questions parents are asking about the MTSS process. Who qualifies? How can MTSS help my child? Please come out and find out about MTSS!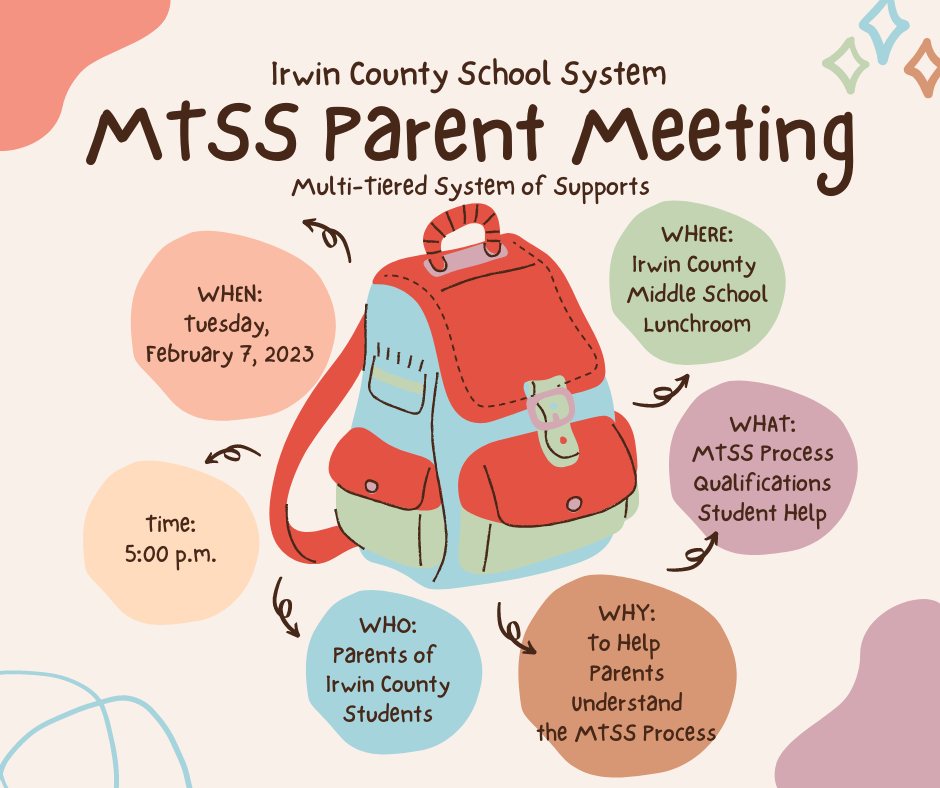 Miss Red and Black Additional Divisions More divisions have been added to the Miss Red and Black pageant. Jr. Miss Red and Black (middle school) and Mr. Red and Black (high school) are the additional divisions. Please see the flyer attached for more information. By clicking the link below, you can access the flyer.
https://drive.google.com/.../1xnbxPCJf1HEU6aC83rM77n.../view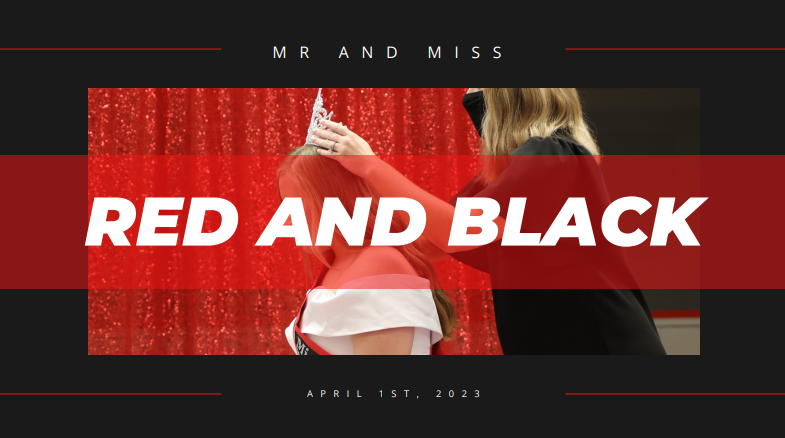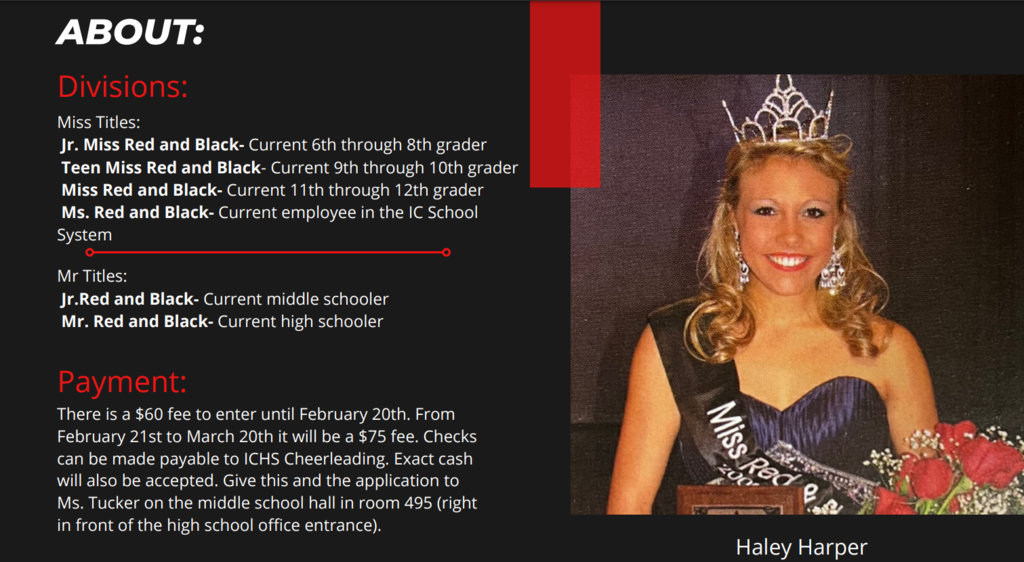 Million Word Challenge at ICMS The Million Word Challenge is designed to expand vocabulary, increase Lexile levels, and help ignite a lifelong enthusiasm for reading. The Million Word Challenge at ICMS has been rich! Students at ICMS have been challenged to set a goal to read at least 1,000,000 words by the end of this school year. The rules for the competition are simple: A student chooses a book, takes and passes an AR test, and the program calculates the number of words in that particular book as well as keeps track of the total number of words the student reads. Even though this began as a year-long goal, multiple students have already reached 500,000 words, and a few are already Millionaires! Combing all three grade levels, ICMS have read a total of 30 MILLION WORDS! Can't hide our Indian PRIDE! Way to go ICMS!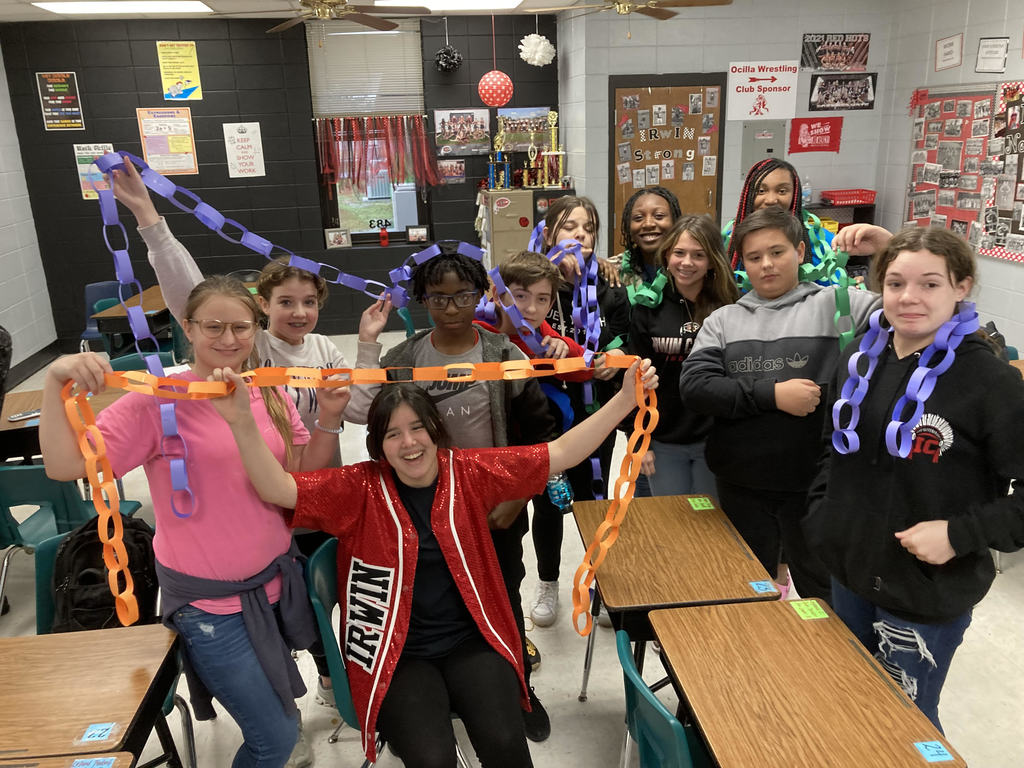 Irwin County Youth League Baseball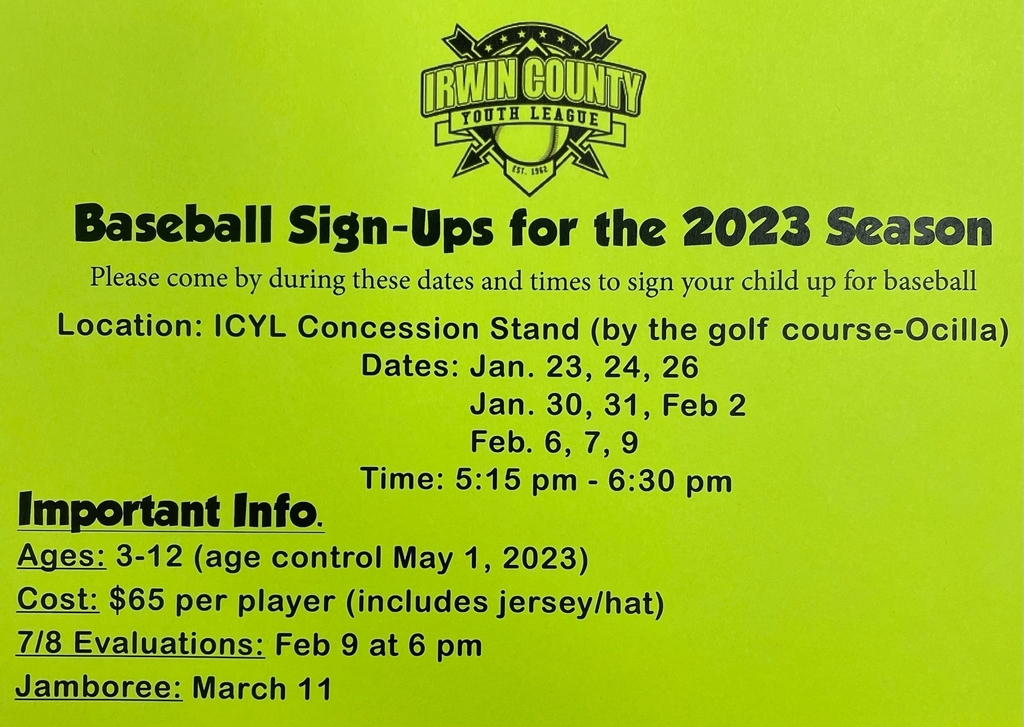 ICMS will be sending letters home tomorrow regarding scoliosis screening information. If you do not want your child screened, you must return the opt out form to your child's homeroom teacher. Screening dates are as follows: 6th grade girls 02/21 6th grade boys 02/22 8th grade girls 02/23 8th grade boys 02/24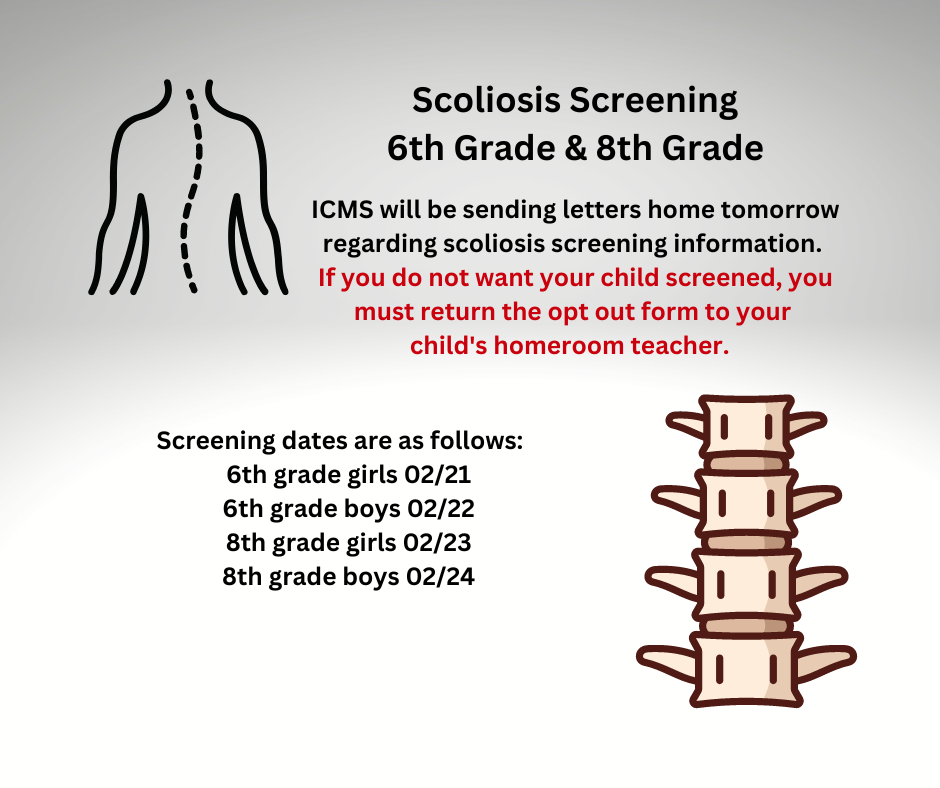 2023 ICMS Tennis Schedule

The school system's phones are now working. We appreciate your patience!