Mrs. Kim Bryant, ICMS School Counselor, introduced the REACH 2021-2022 Scholars and assisted their Signing of Commitments: Miya Ford, Montario King, Tammy Owen, Kailee Pless, and Savannah Rich. Congratulations REACH Students! REACH (Realizing Achievement Can Happen) Georgia is a needs-based scholarship that begins in 8th grade. REACH Scholars are paired with a mentor and an academic coach through high school. Scholars must maintain good grades (2.5 GPA in core courses), positive behavior and consistent attendance through middle school and high school. Scholars who successfully complete the program and graduate from high school are awarded a $10,000 scholarship that can be used at any HOPE-eligible institution in Georgia. Many colleges match or double-match this scholarship. The scholarship is in addition to any other grant or scholarship the student receives. Congratulations, REACH scholars!!!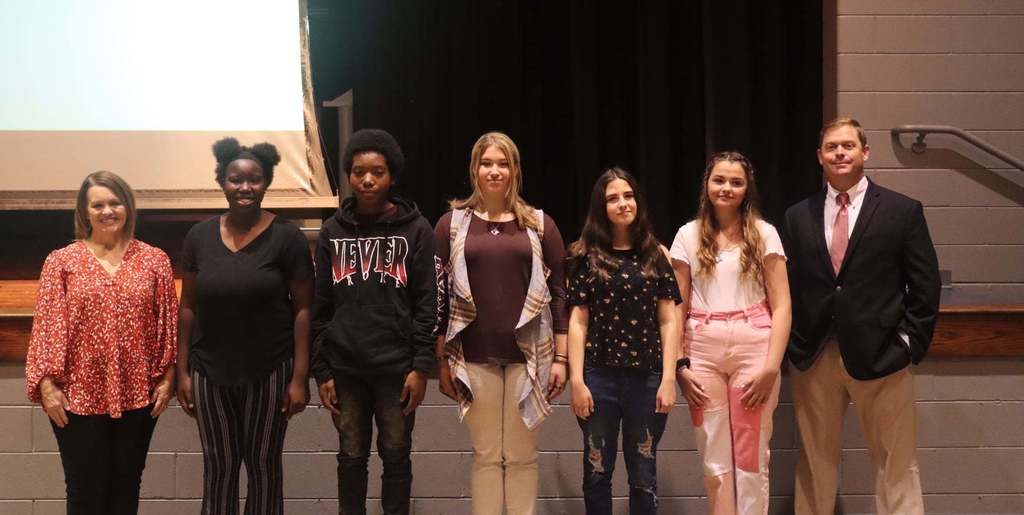 All students enrolled in Irwin County Schools for the 2020-2021 school year are eligible for current P-EBT Benefits. It is not necessary to complete an application or to contact your child's school. Please click the link and see flyer for additional information.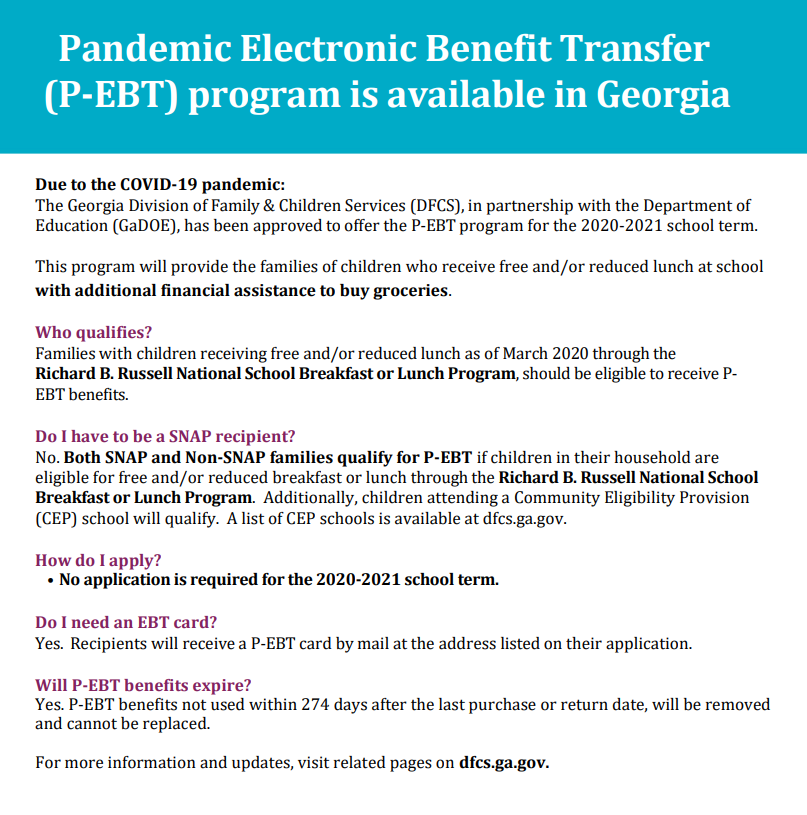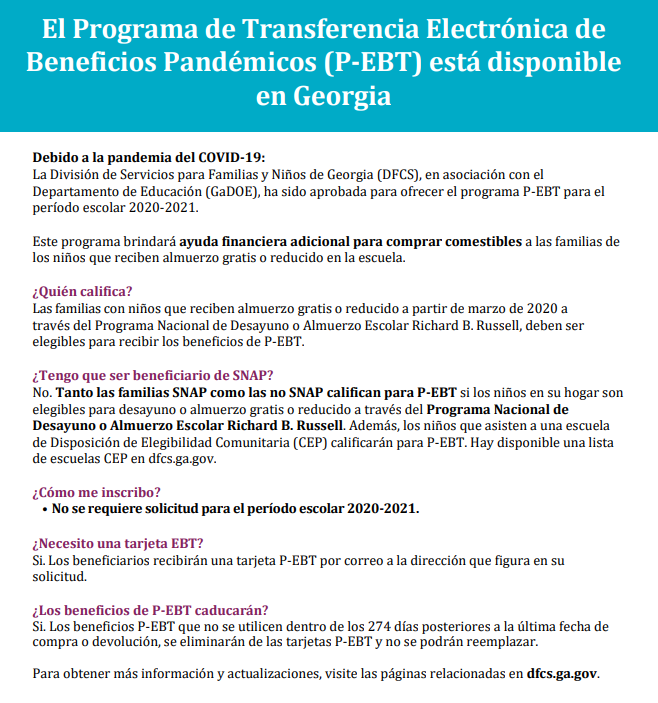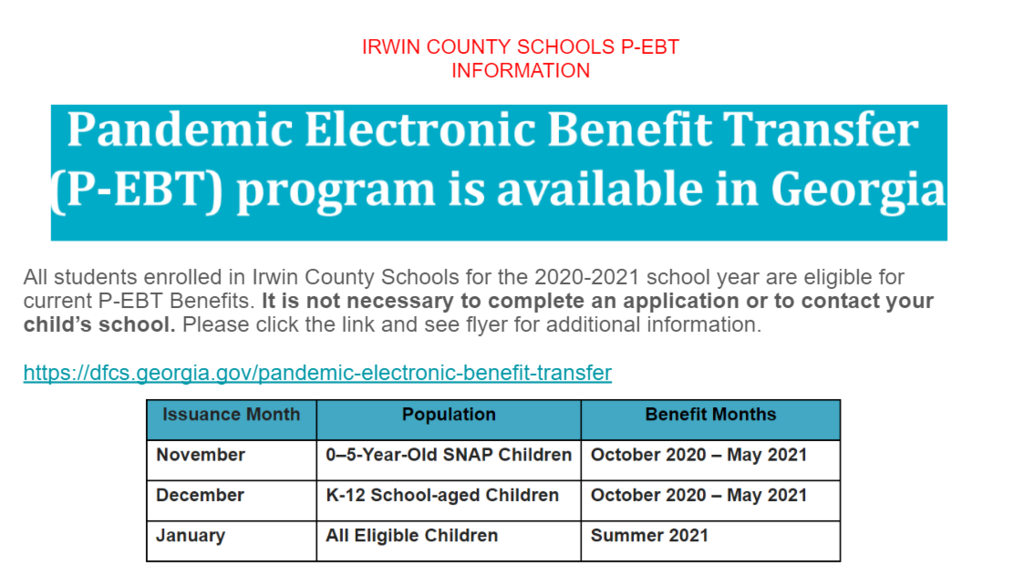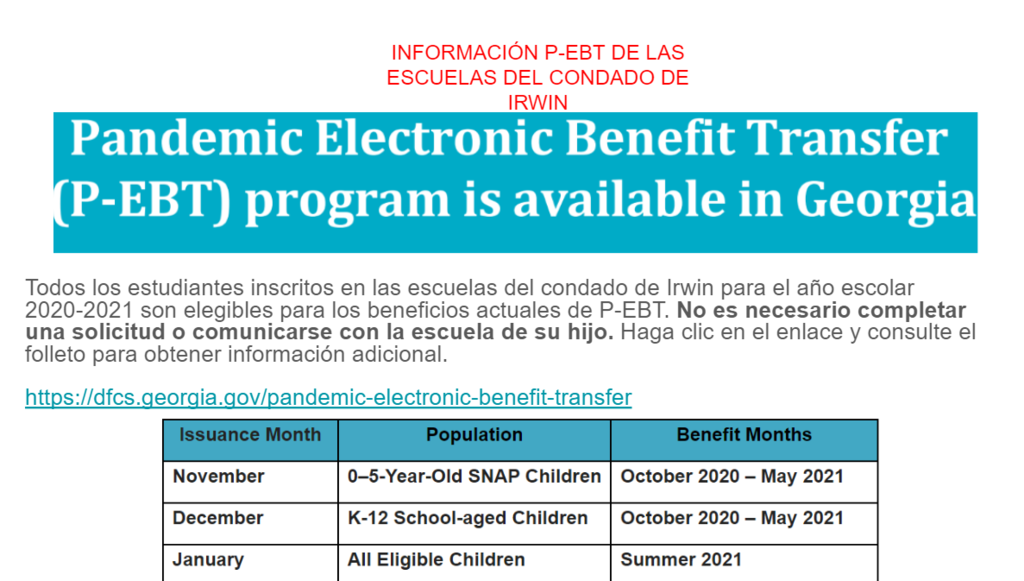 ICHS/ICMS White Christmas Program December 3, 2021 Donate Canned Goods (4 to Attend) or Purchase a Ticket for $2.00 ICHS/ICMS White Christmas Program Students may donate more canned goods to receive more tickets! This event is a fundraiser for the Irwin community. All canned goods and profit are donated to area families in need. White Christmas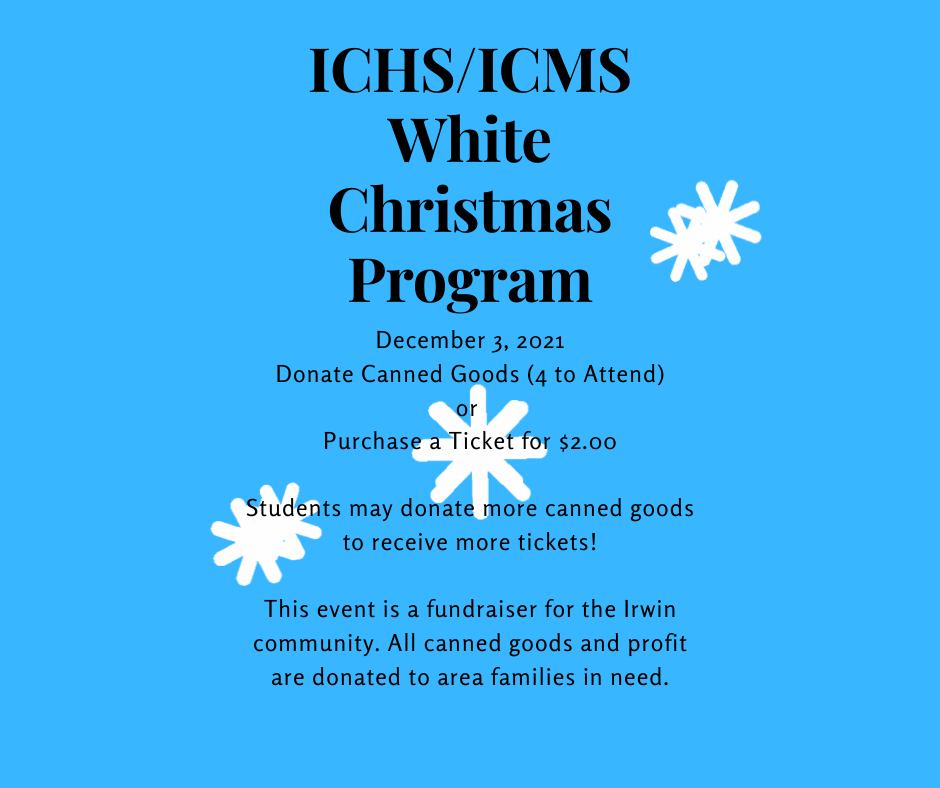 The Jessica Ross Memorial Blood Drive will be held at ICHS on December 1st from 9:00 a.m. until 2:00 p.m.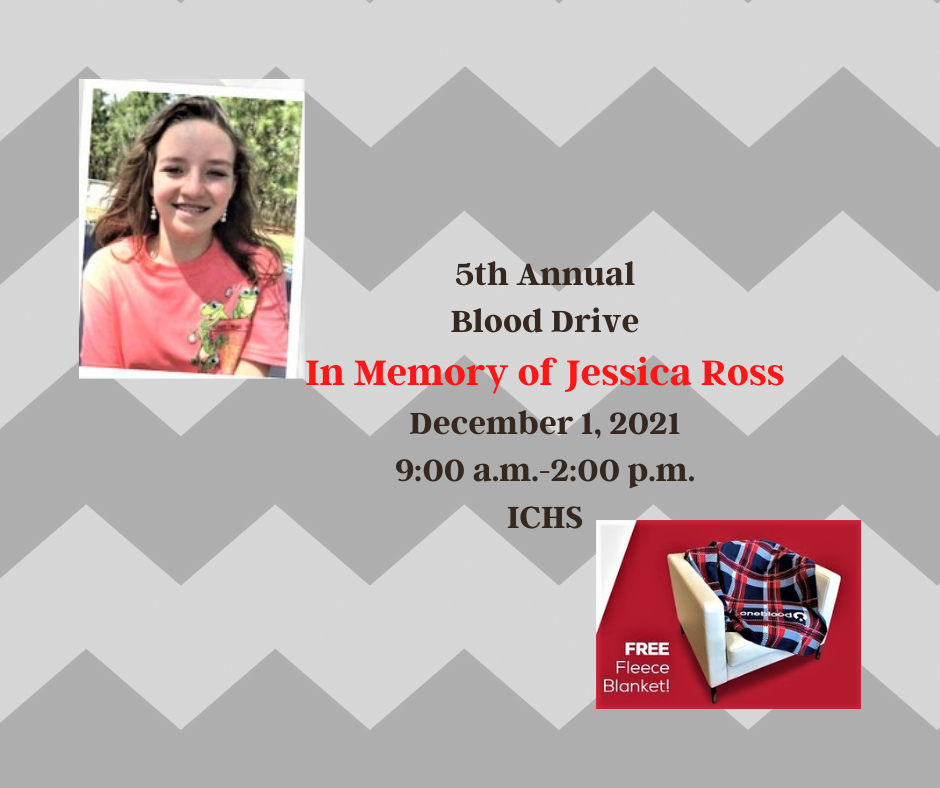 Irwin County High School and Middle School are seeking applicants for a Special Education Paraprofessional for grades 6-12. This is a full-time position. Applicants must hold a Georgia Paraprofessional Certificate or be eligible for a paraprofessional certificate. Applicants can be eligible for a Paraprofessional Certificate by having a minimum of 60 semester college hours or having passed the GACE Paraprofessional Test. Please contact the ICMS Principal, Andrew Tucker, by calling the school. The phone number is 229-468-5517.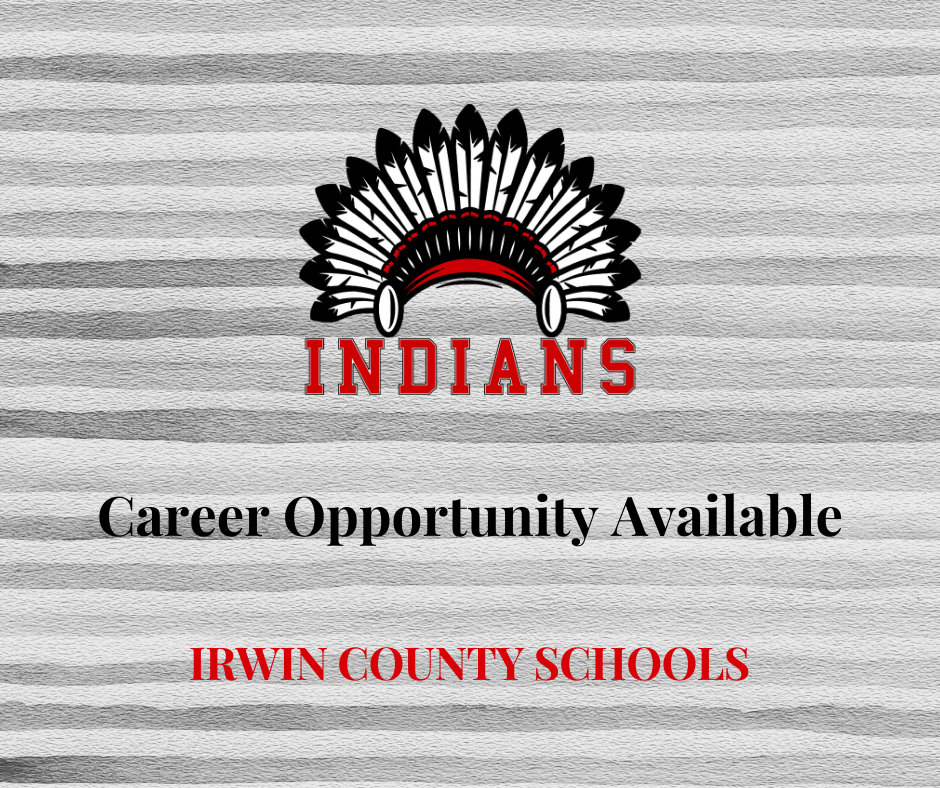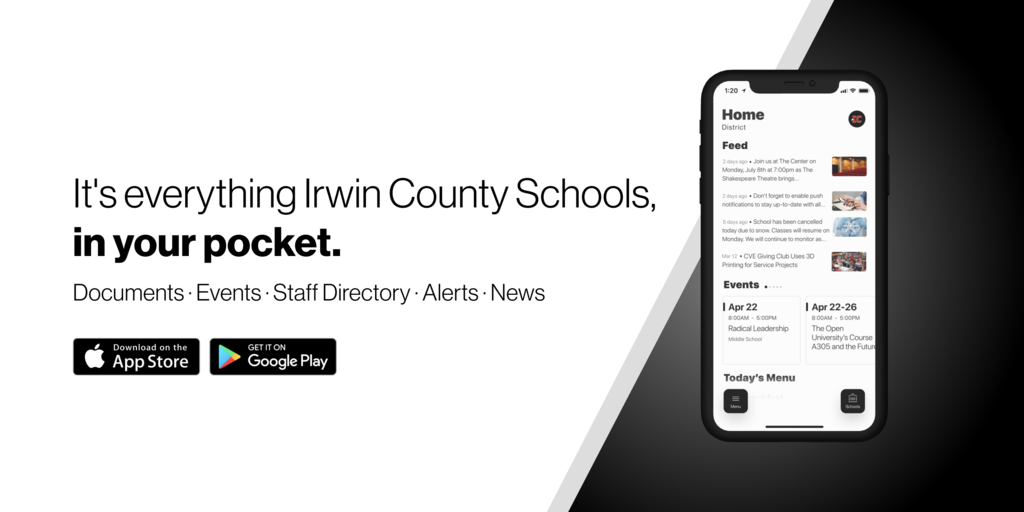 Irwin Youth Wrestling! Ages 5-12 sign ups and first practice November 9th @ 5:30 PM in the wrestling gym behind the old school gym.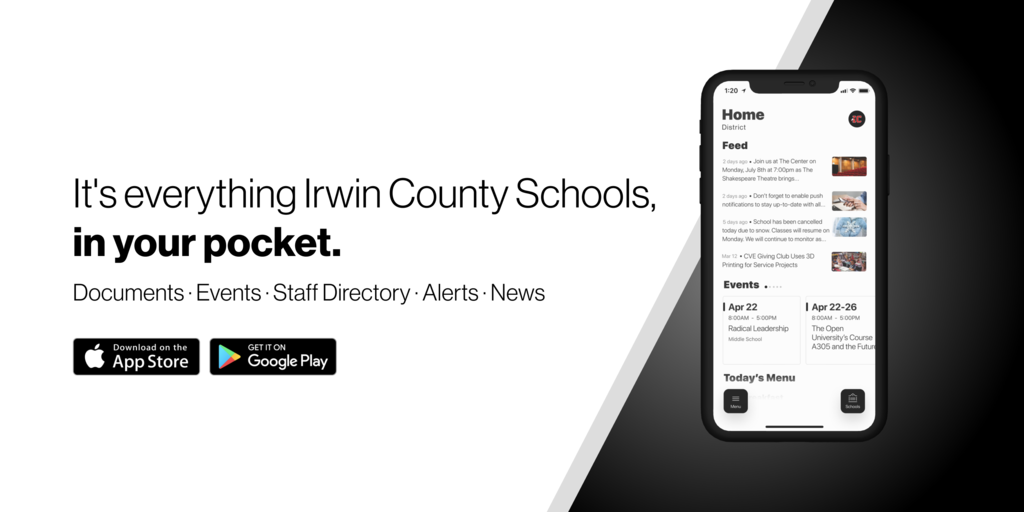 Irwin County Middle School and Turner County Middle School Science Teachers Meet on Science Standards The Irwin County Middle School science teachers and the Turner County Middle School science teachers met this past week to share their knowledge of the science standards. The teachers worked collaboratively to help improve their Tier I instruction in the classroom. Mrs. Kristie Clark, ICMS/ICHS Assistant Principal of Instruction, was the facilitator of the collaboration.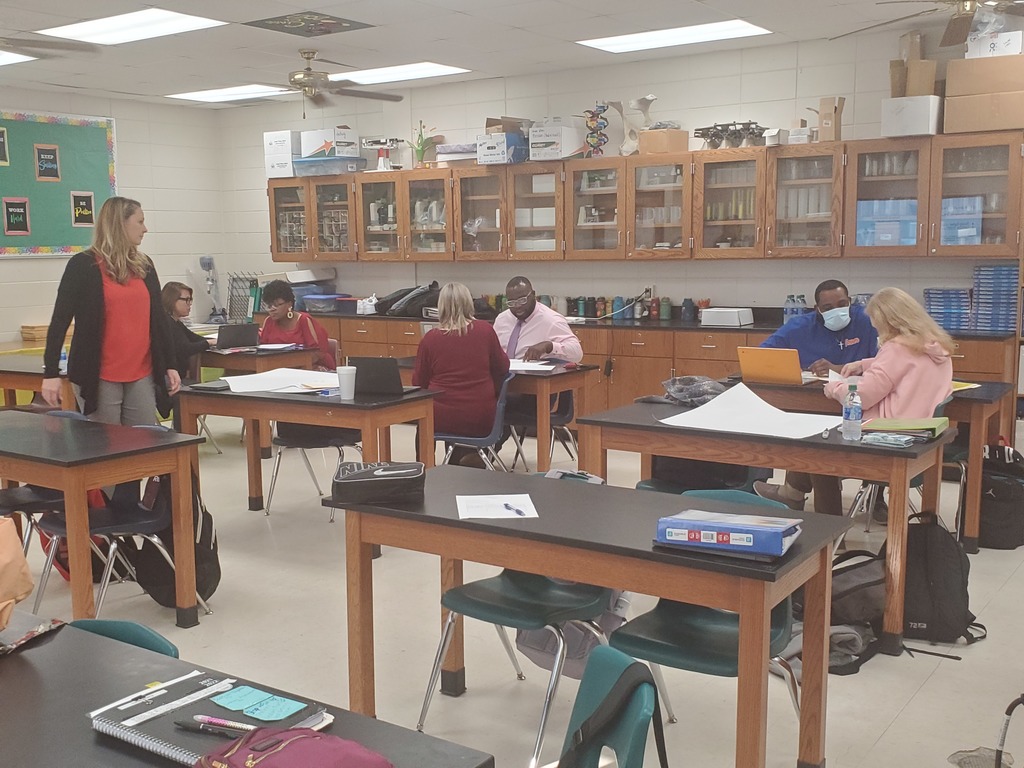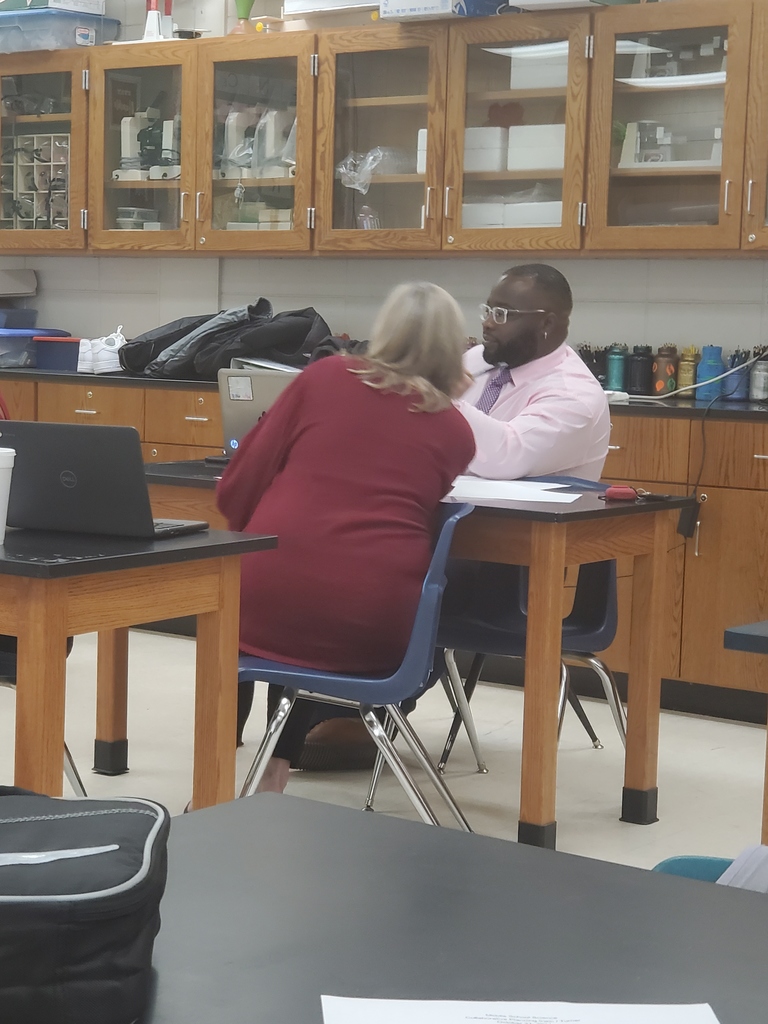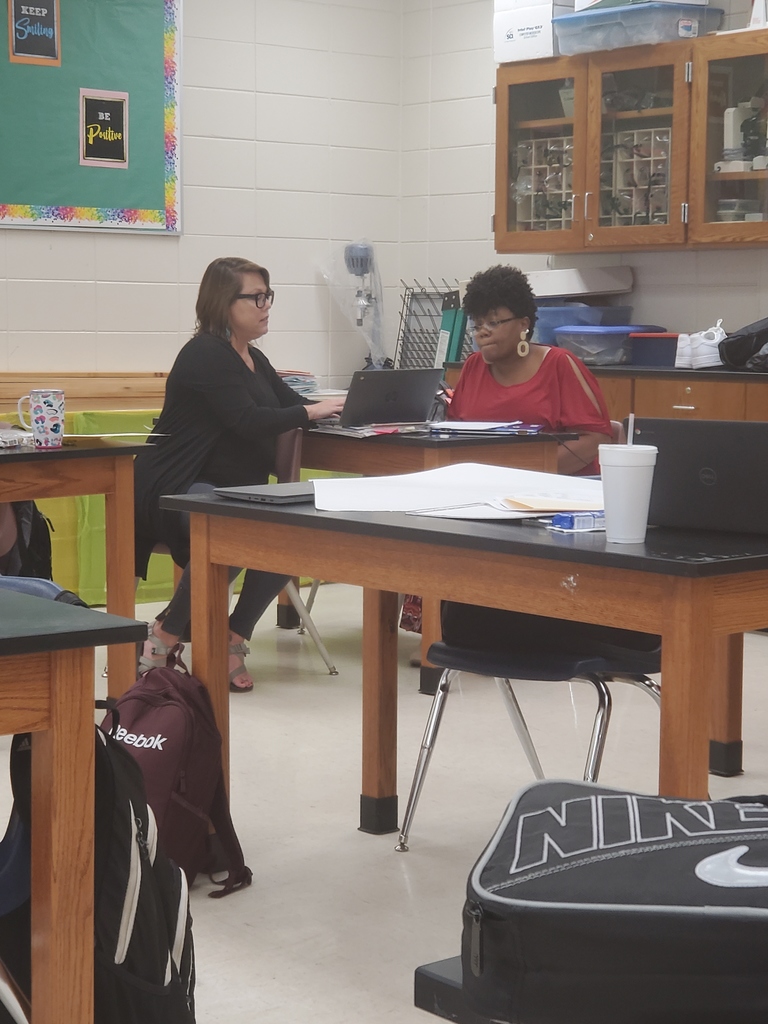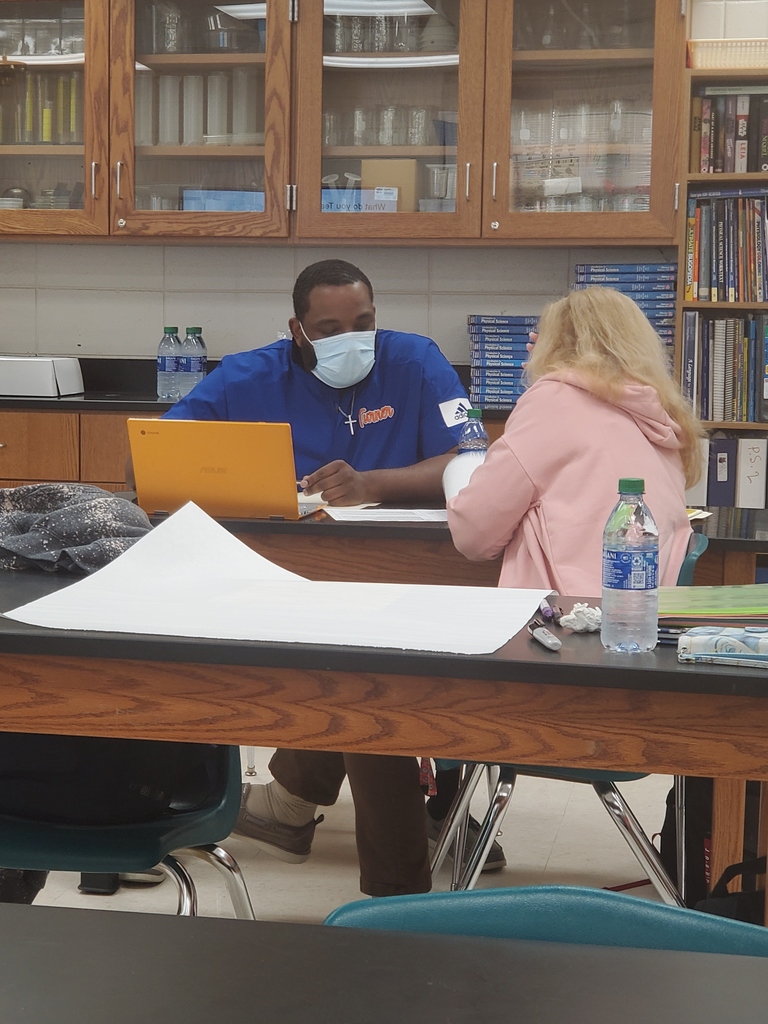 The Irwin County Show Choir is sponsoring our bi-annual Halloween Concert and Trunk-or-Treat!!! This Tuesday, October 26th, the ICHS/ICMS Chorus will perform a Halloween Concert with a special performance by the ICHS Band, as well. Immediately following the concert, there will be a trunk-or-treat in the auditorium parking lot. The cost is $5 for both the concert and trunk-or-treat or $3 just for the concert. There will be face painting, art on display, cotton candy for sale, and a cake walk!!!! All proceeds from the event go to help the Show Choir with any competition costs for this year. Please come out and support your fellow Indians as we present this year's Halloween Spooktacular!!! Oh yeah, costumes are encouraged! :)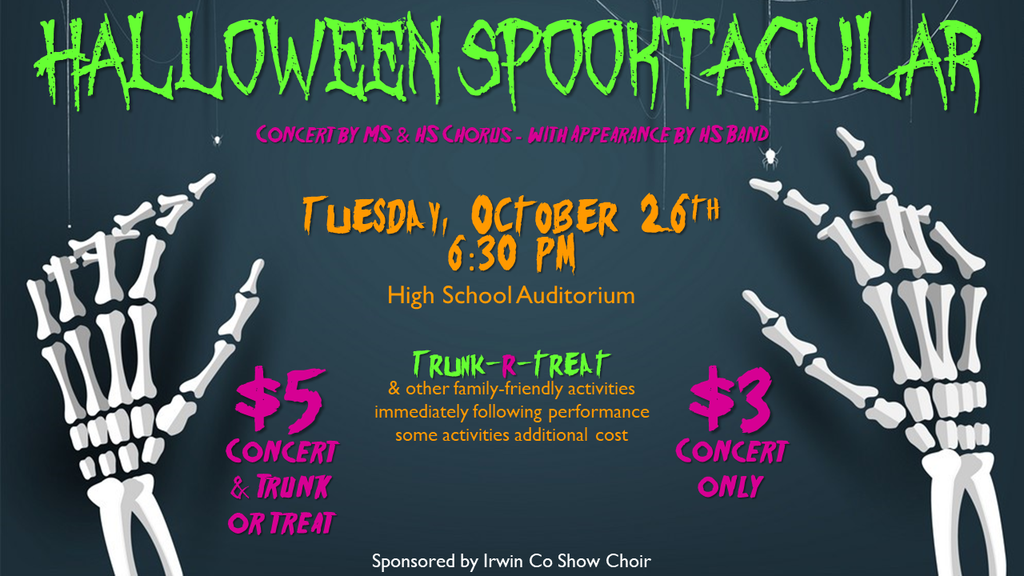 Also... FCCLA is hosting the PINK OUT at the October 29th game. Members will collect money for the Irwin County Cancer Society. We will also have PINK pom poms and bracelets to give out to all donors. We have provided the cheerleaders with PINK footballs to throw to our fans for every touchdown we receive. So wear your PINK and support the Irwin County Indians, FCCLA and Irwin County Cancer Survivors and Fighters!!!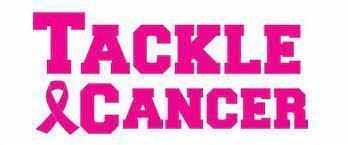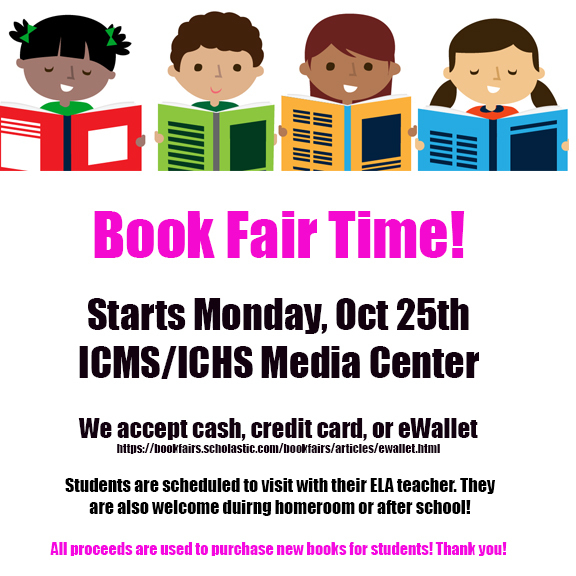 ICSS Appreciates our school's Informational Technologists!!! #weareirwin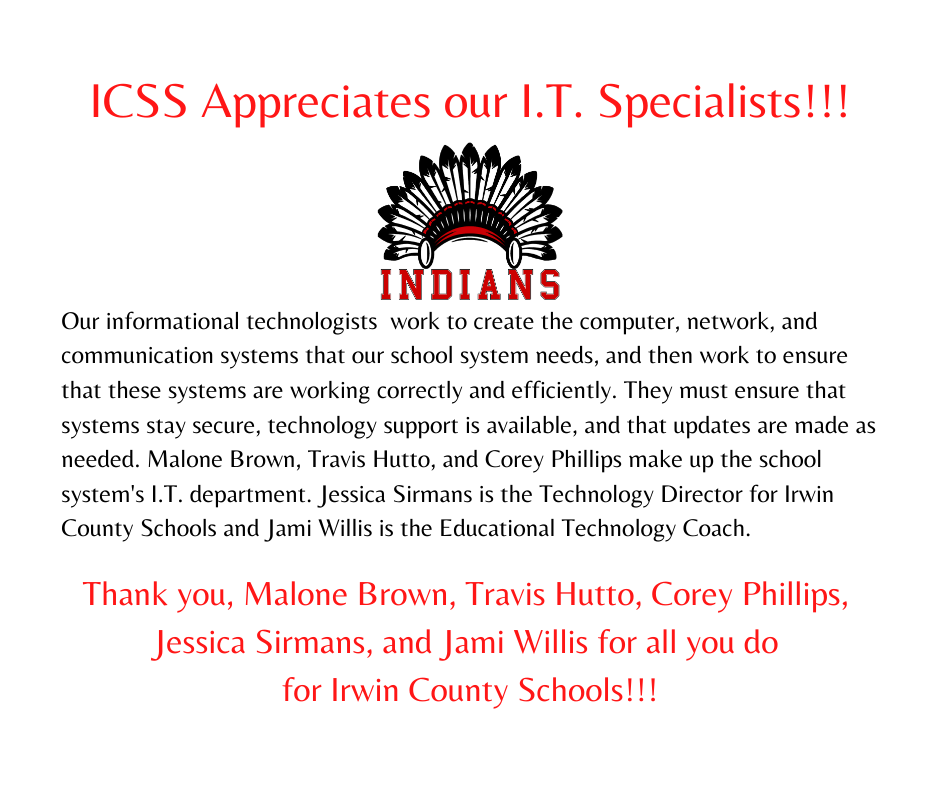 October 18-22, 2021 is School Bus Safety Week! "Be Safe-Know the Danger Zone" Artwork by Huyen Pham of Northbrook Middle School, Atlanta, Georgia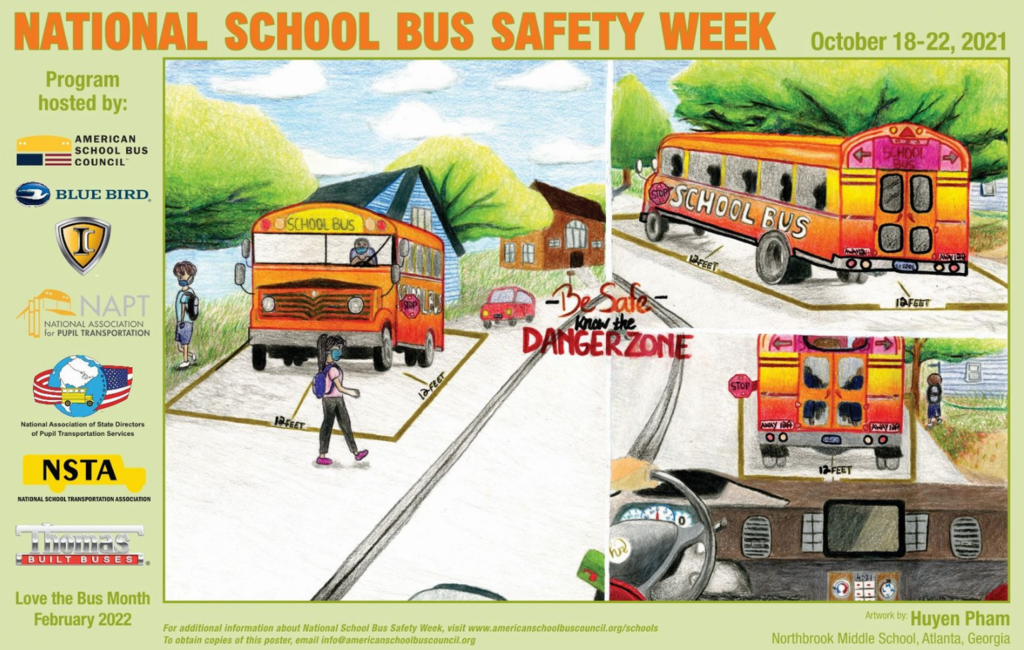 Title I Annual Meeting All parents and stakeholders are invited and encouraged to attend!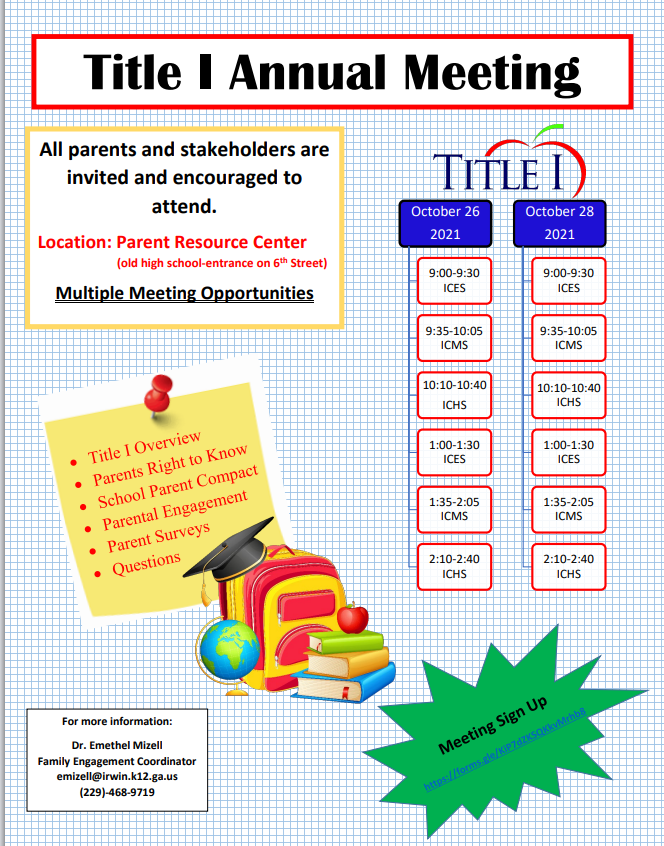 Get a FREE Smart Teermometer!


Middle School Soccer Interest meeting will be Tuesday Oct.19th during Indian Block. Girls Try-Outs will be Nov. 1&2 Boys Try-Outs will be Nov. 3&4 You must be there both days and bring all of your equipment. If you want to try-out but cannot be there on those days please see Coach Leverett in room 445 prior to try-out days.

The Irwin County Y Club members presented the custodial staff with a basket of goodies and posters of appreciation for Custodian Appreciation Day. Thank you custodians for all of your hard work and dedication.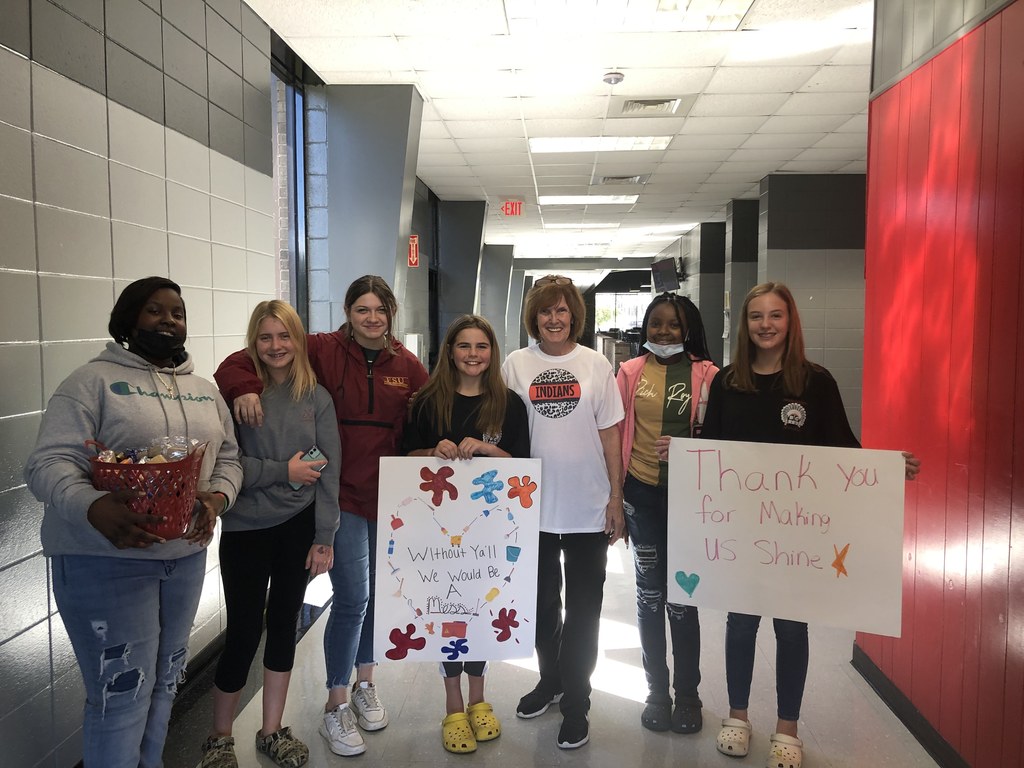 Tonight's football game against ATCO has been postponed. Irwin will play in Atkinson tomorrow night at 7 pm.